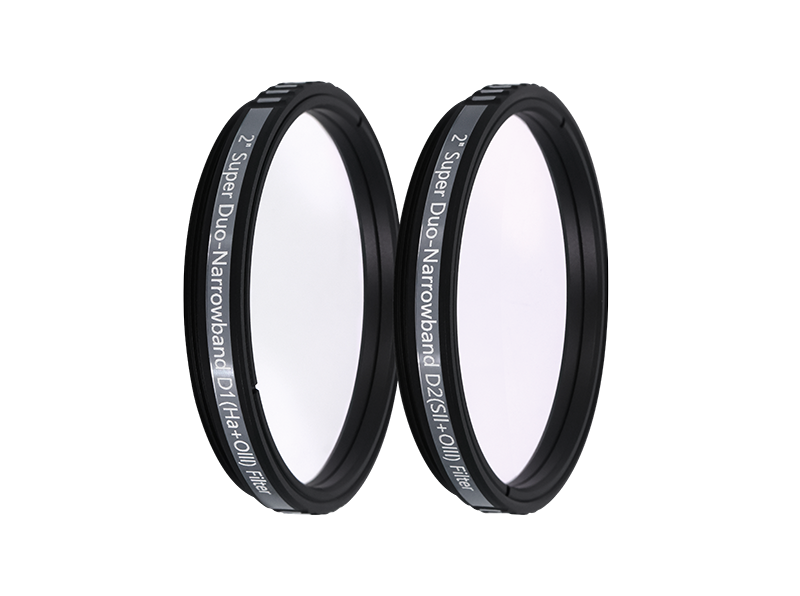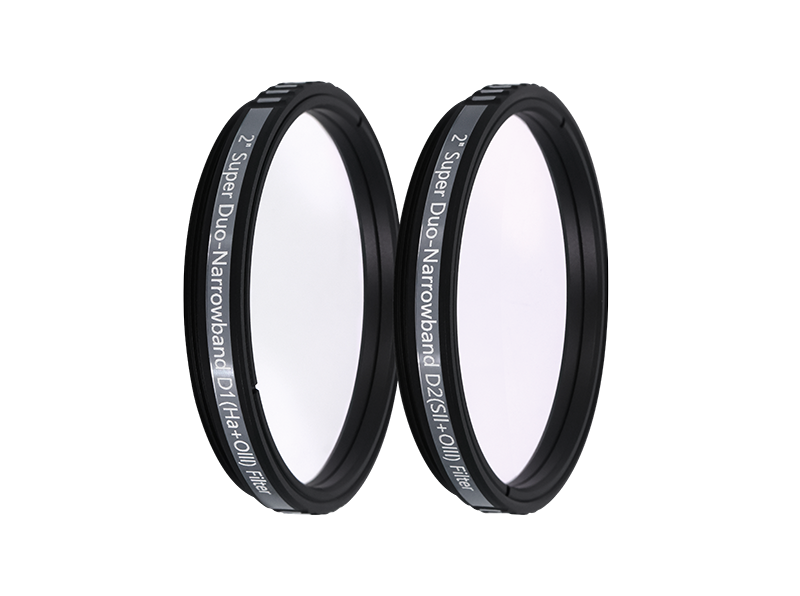 Colour Magic Super D Filter Package
Askar newly launched ColourMagic Super D 2" Duo-narrowband filter, is a professional astrophotography tool specifically designed for deep-sky imaging. The Super D filter, as the name suggests, has the "Super" halo control capability. During the filter research and development process, we made a special design optimization for Super D. And in the end, it becomes a special filter with one bandwidth at 6nm and the other bandwidth outside 6nm.
leave a message now >
Product introduction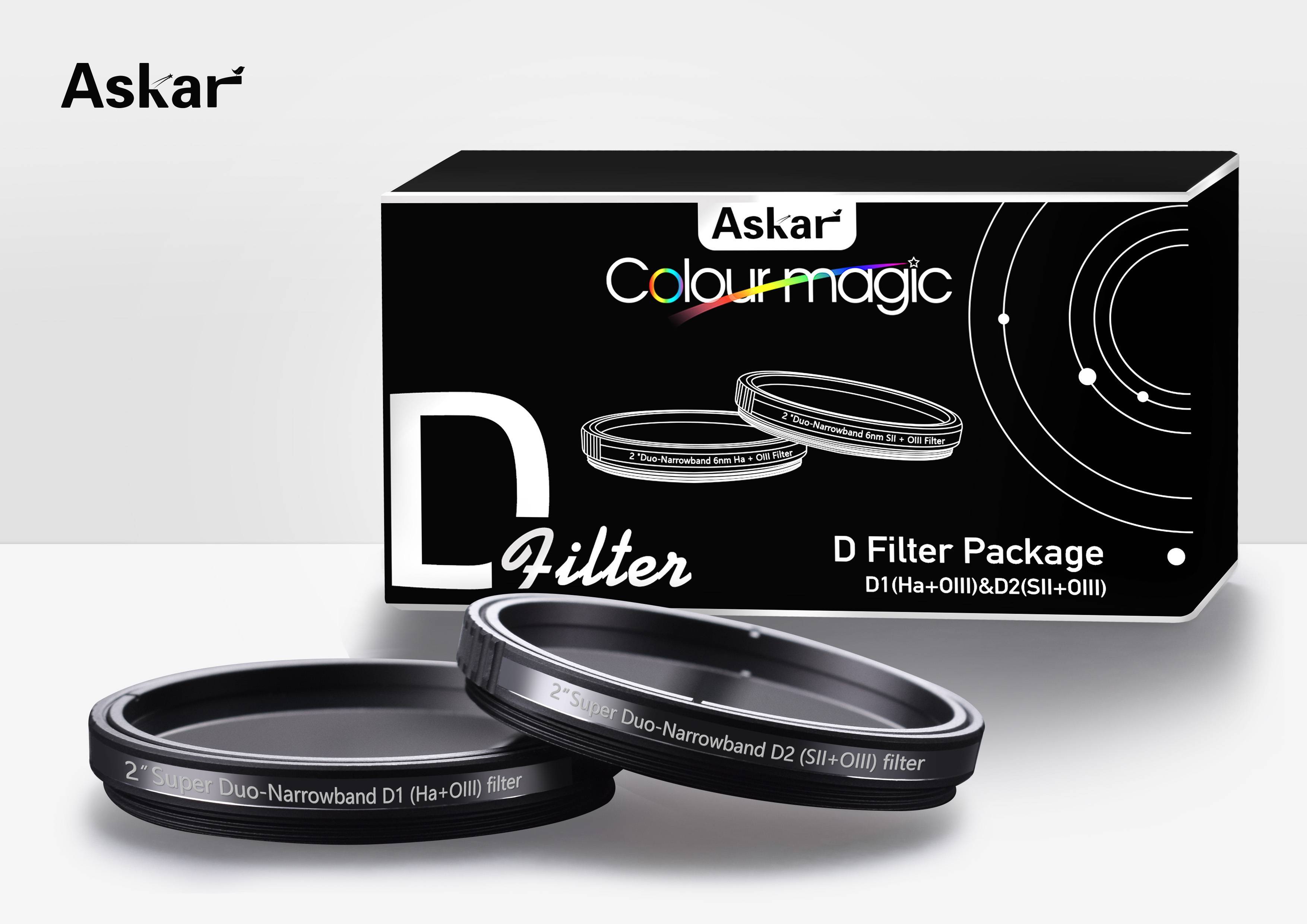 This ColourMagic Super D 2" Duo-narrowband filter set has a narrow bandwidth. Therefore, even if your are at an area affected by the urban light pollution, night glow and other undesired light, you can capture high-quality deep-sky pictures with the help of Askar Super D Duo-narrowband Filters. The narrower bandwidth and efficient light transmission considerably enhance the contrast of your pictures, making it easier to display the details of the stars that otherwise are fairly difficult to spot.
Although it is not a specific high speed filter, through our real test, the Super D Duo-narrowband filter behaves well when using together with a fast telescope even at f/1.9.
Except for the traditional Hα+OⅢ Duo-narrowband filter, we innovatively introduced another filter--SⅡ+OⅢ.
We name the Hα+OⅢ Duo-narrowband filter as "D1", and the SⅡ+OⅢ as "D2", so their combination is the ColourMagic Super D 2" Duo-narrowband filter set. It enables colour camera users to shoot without mono camera and H/S/O narrowband filter, providing more fun of astrophotography.
With its efficient and excellent halo control performance, fun and innovative shooting experience, this Super D filter becomes definitely a super choice for you!
Specifications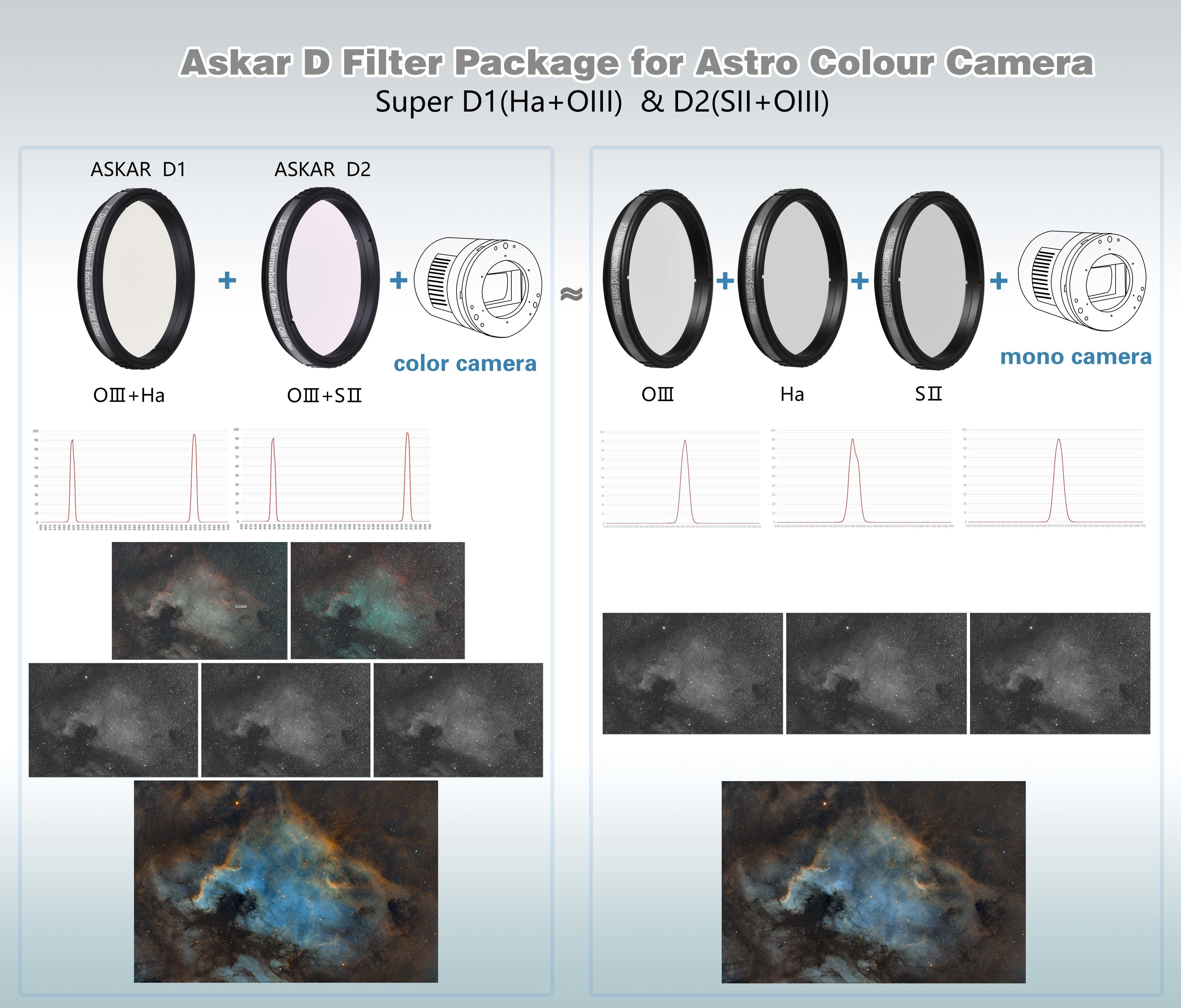 Images
---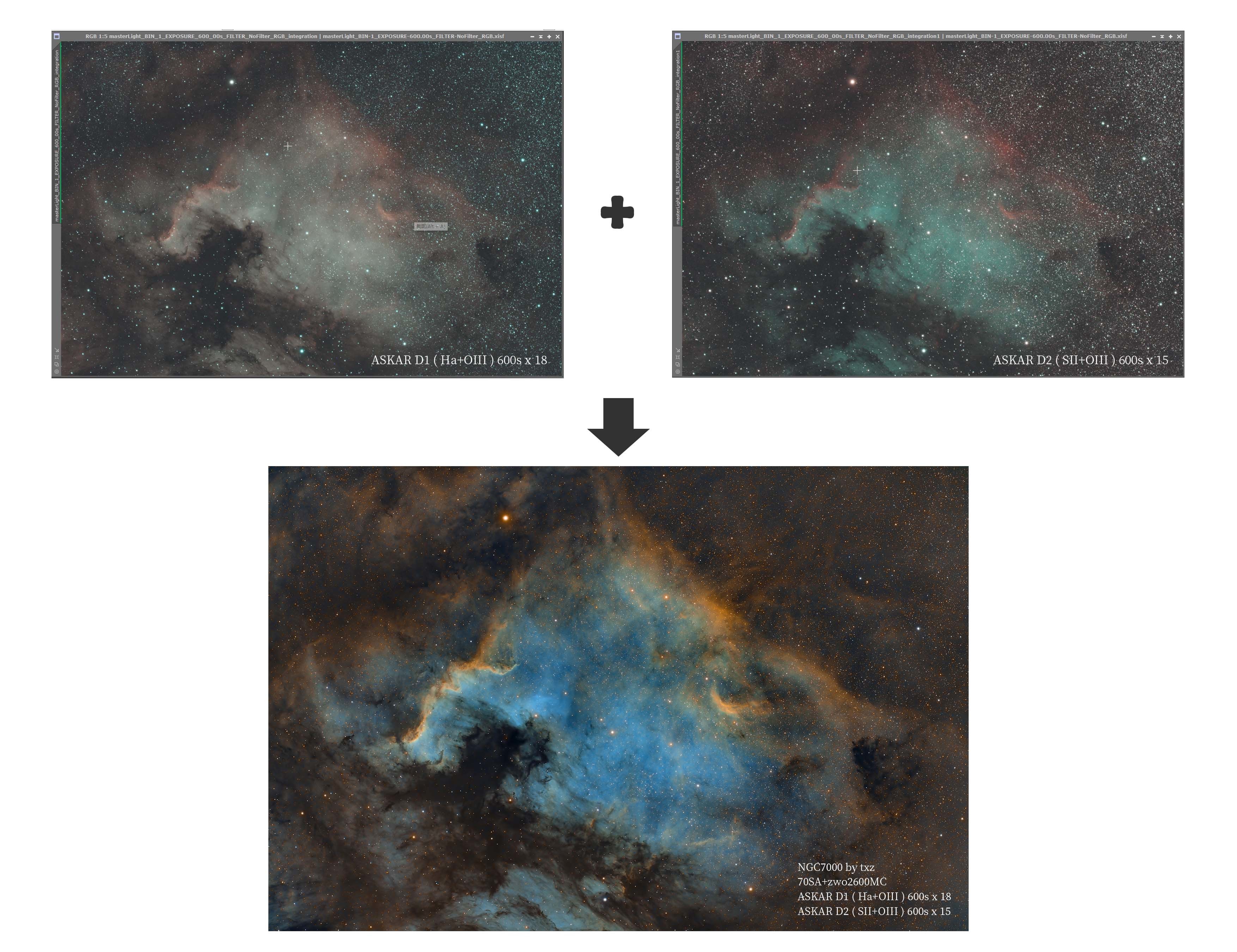 ---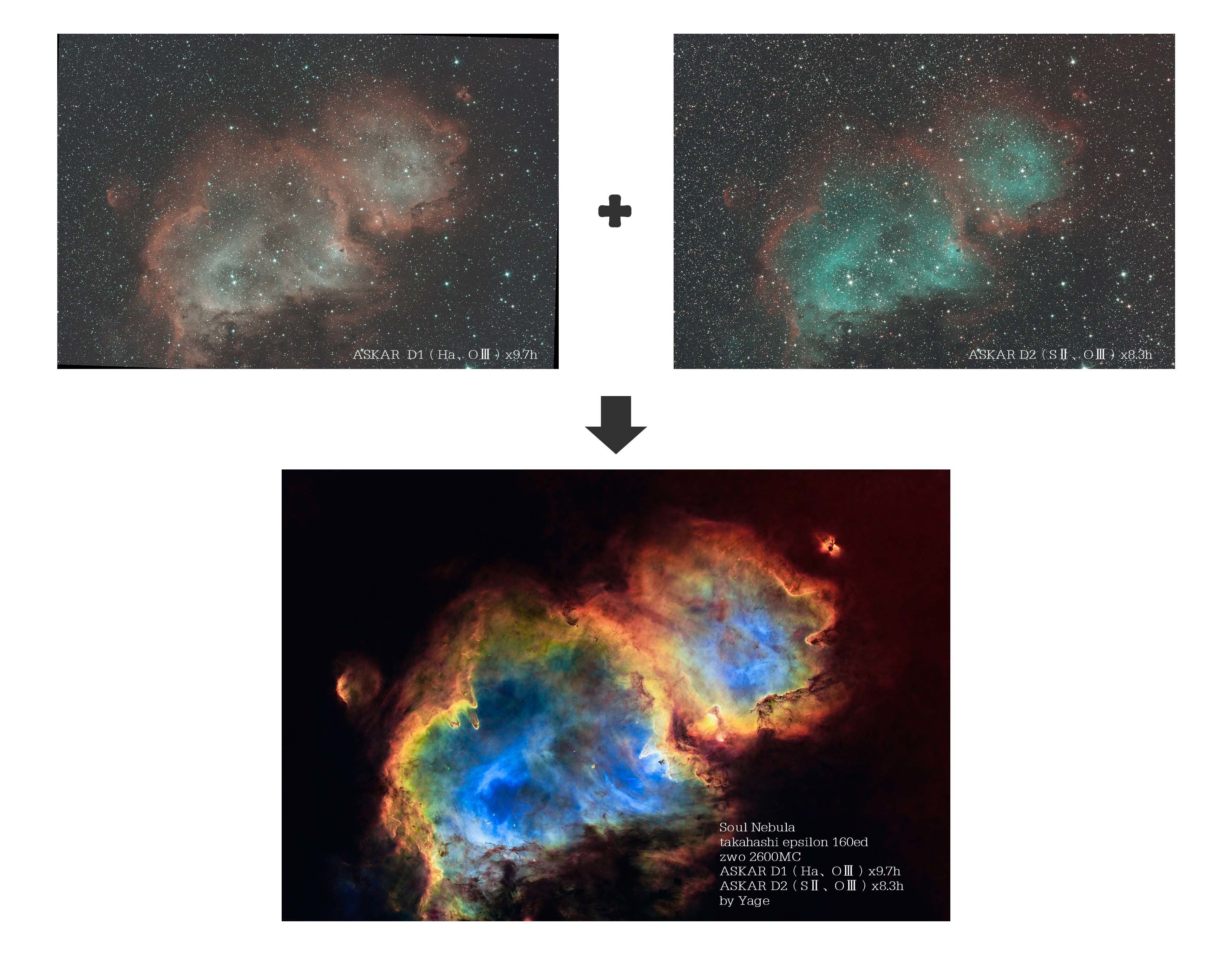 ---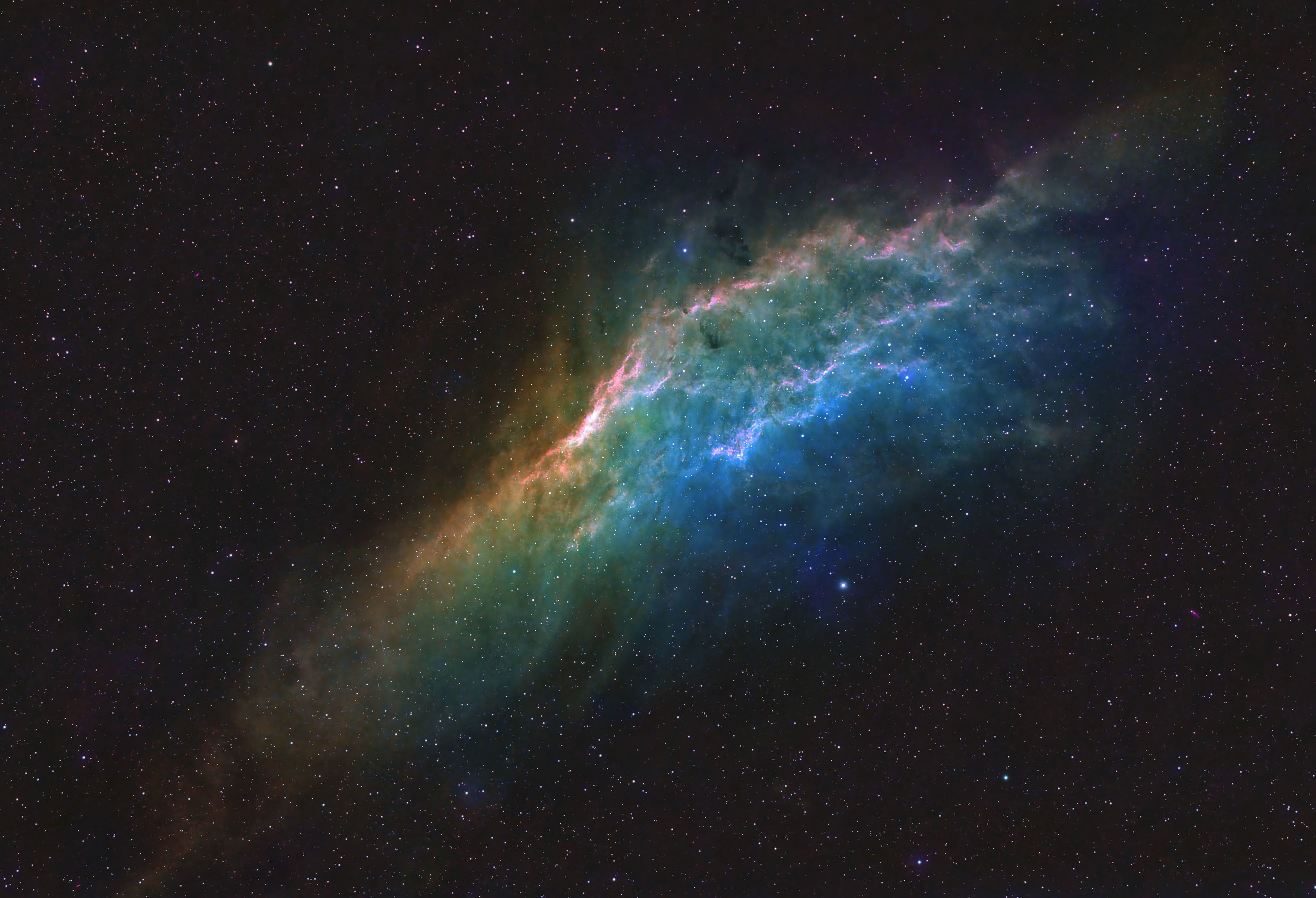 Kaoru Nagaoka  |  Askar Coulor Magic D1+D2 Duo Narrow Band Filter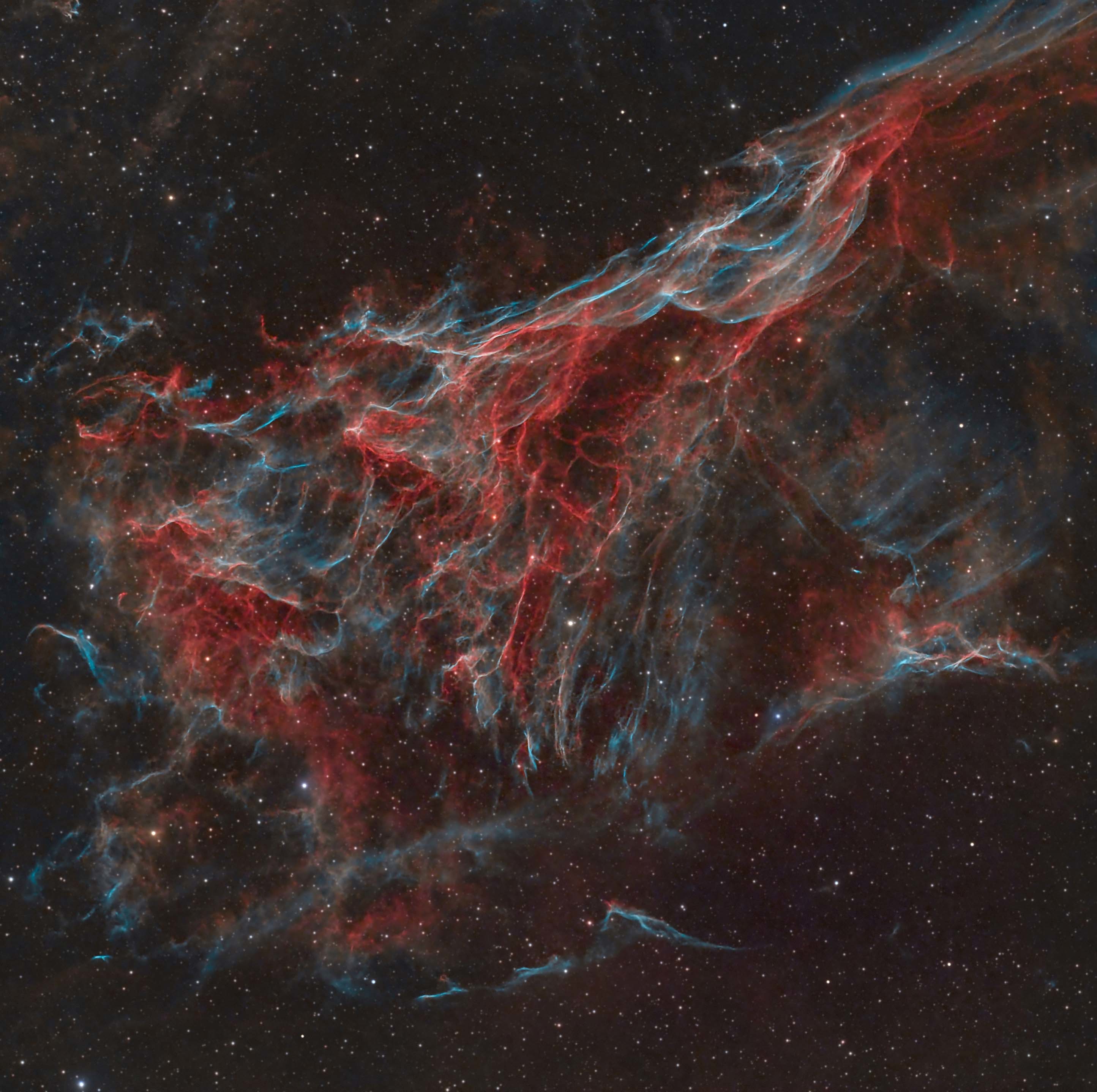 Astrobin-wsg  |  Astro-Tech AT130EDT+ZWO ASI533MC Pro  |  Askar Coulor Magic D1+D2 Duo Narrow Band Filter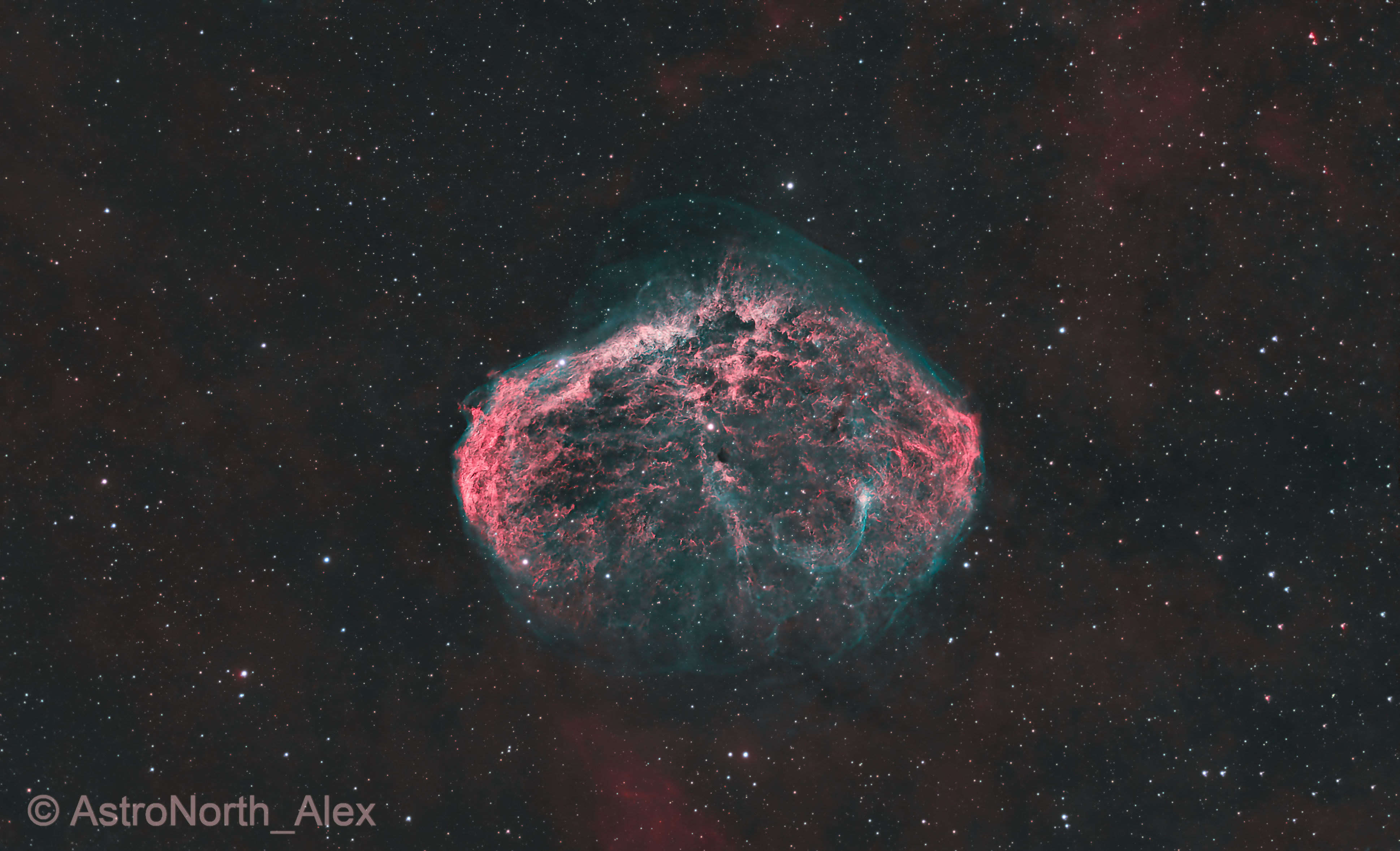 Astrobin-Alex  |  Celestron AVX 8+ZWO ASI294MC Pro  |  Askar Coulor Magic D1+D2 Duo Narrow Band Filter