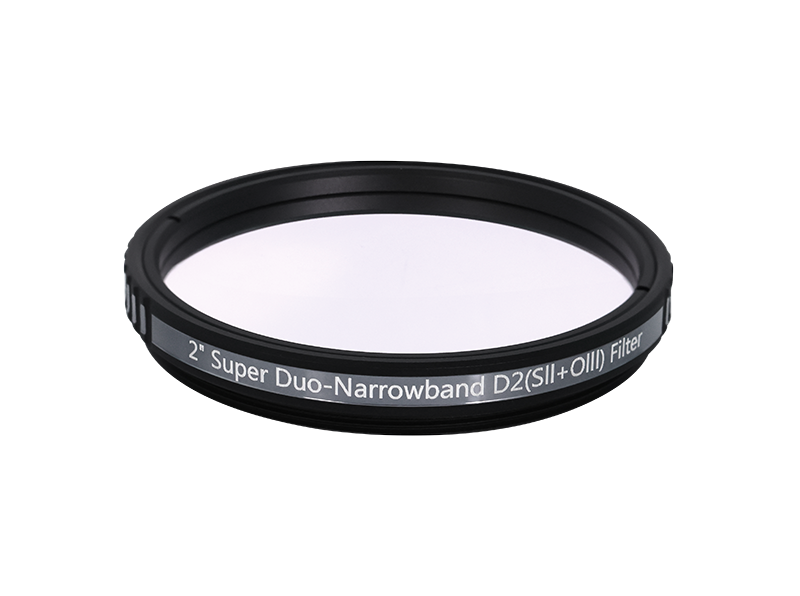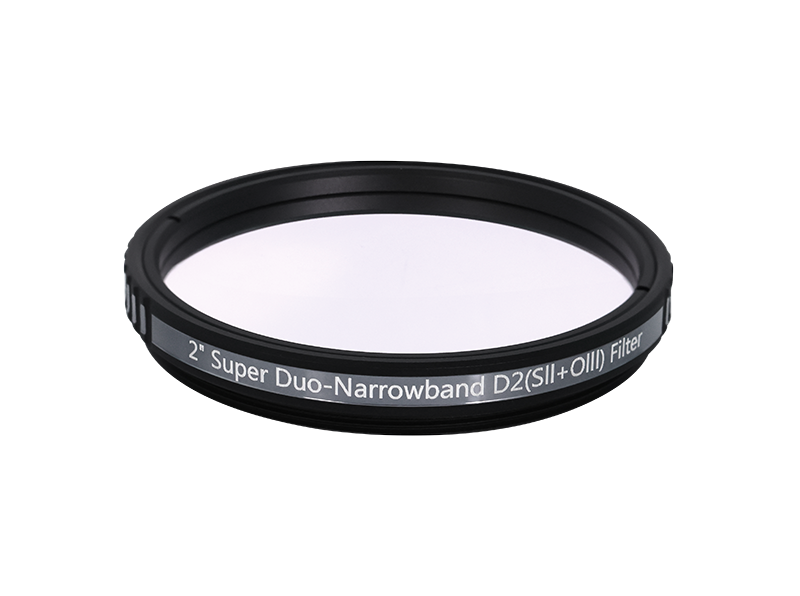 Colour Magic Super D2 Duo Narrowband Filter (OIII&SII)
Askar newly launched ColourMagic Super D 2" Duo-narrowband filter, is a professional astrophotography tool specifically designed for deep-sky imaging. The Super D filter, as the name suggests, has the "Super" halo control capability. During the filter research and development process, we made a special design optimization for Super D. And in the end, it becomes a special filter with one bandwidth at 6nm and the other bandwidth outside 6nm. Except for the traditional Hα+OⅢ Duo-narrowband filter, we innovatively introduced another filter--SⅡ+OⅢ.
leave a message now >
Product introduction
When shooting deep-sky galaxies with colour cameras, a duo-narrowband filter in the Hα and OⅢ bands is often used; whereas with a mono camera, a narrowband filter in the Hα, SⅡ and OⅢ bands is often used, leaving users with colour cameras missing one band of nebula detail. This can be compensated by using ColourMagic Super D2 Duo-narrowband filter (OⅢ+SⅡ) mentioned above.
ColourMagic Super D2 Duo-narrowband filter (OⅢ+SⅡ) has an ultra-high transmittance over 85% at its center wavelength (500.7nm and 672nm). It can effectively enhance the contrast of your pictures, making it easier to display the details of the stars that otherwise are fairly difficult to spot. In areas with very serious light pollution, this filter can also selectively filter light pollution and cluttered signals through the emission lights of the nebula to achieve the ideal shooting effect.
Although it is not a specific high speed filter, through our real test, the Super D Duo-narrowband filter behaves well when using together with a fast telescope even at f/1.9.
Specifications
D2 Duo-narrowband Filter (OIII & SII) 2"

FWHM

OIII:6.5nm±0.5nm/SII:8.5nm±0.5nm

CWL

500.7nm & 672nm

Peak transmittance

85%

Thickness

1.85 ± 0.05mm

Barrier property

≥OD5 @ 200-1100nm

Surface finish

60/40

Parallelism

30"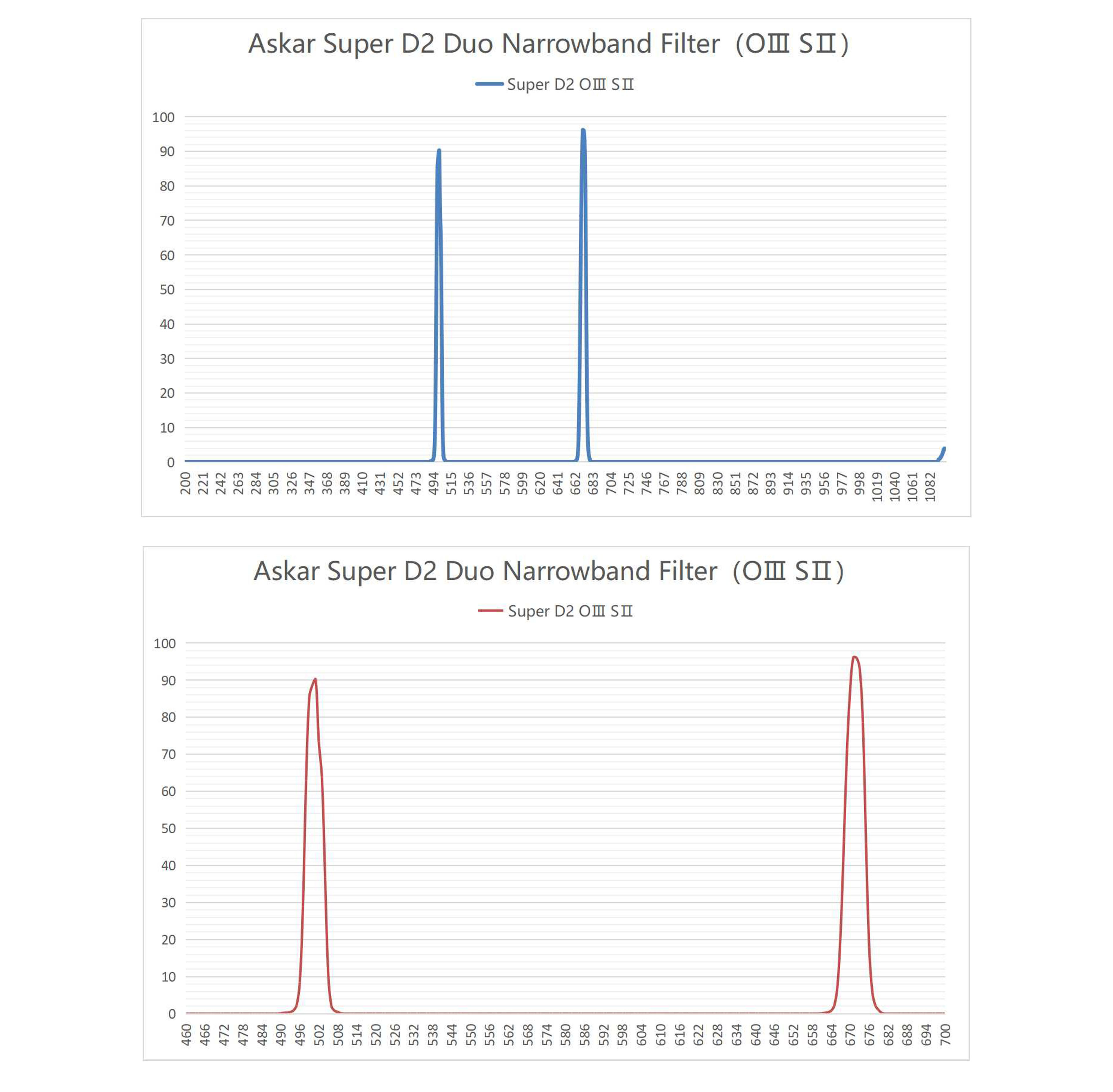 *We will continue to optimise the product based on testing, this curve is not intended to be an indication of final product data.