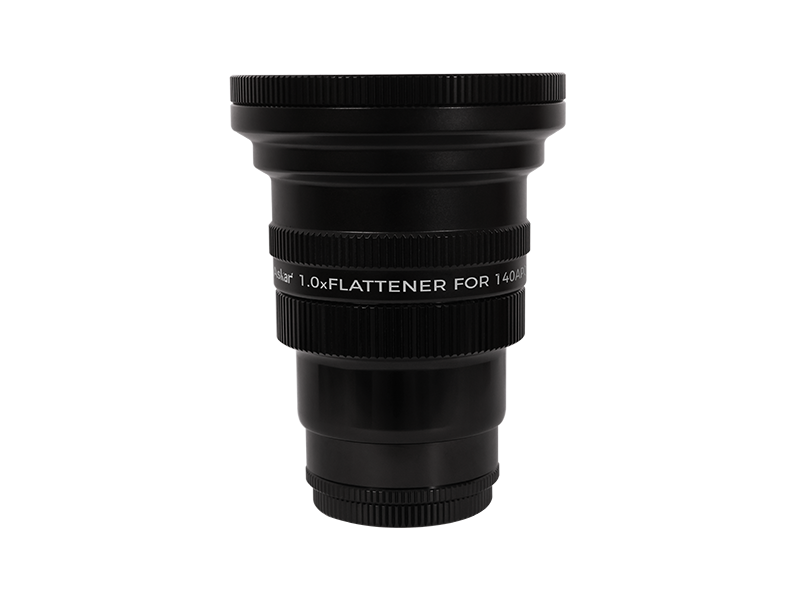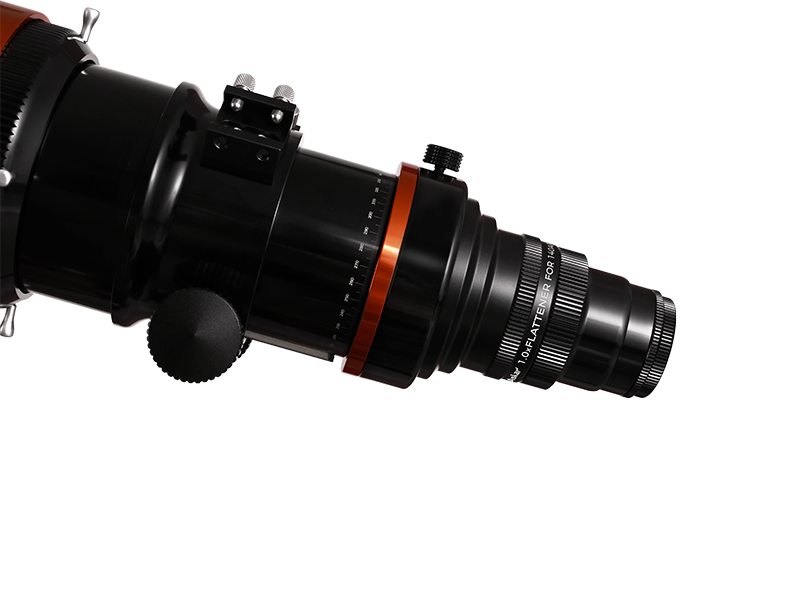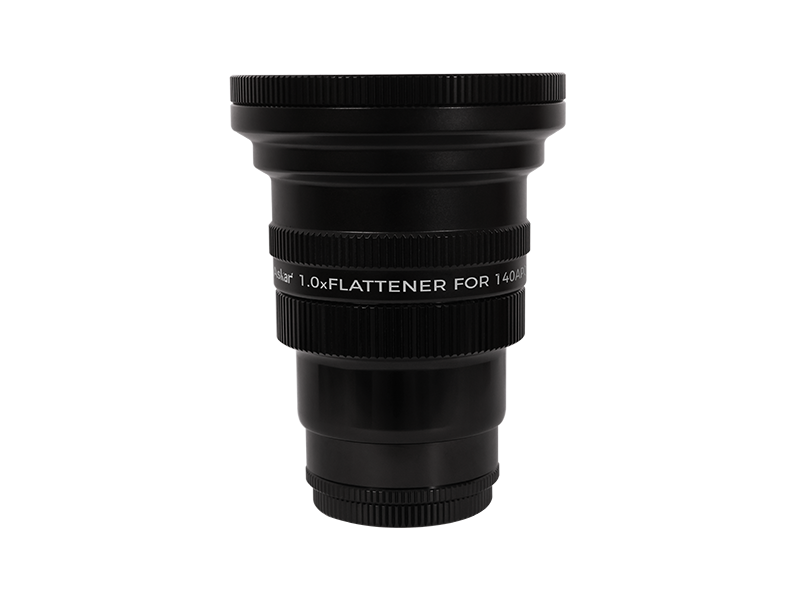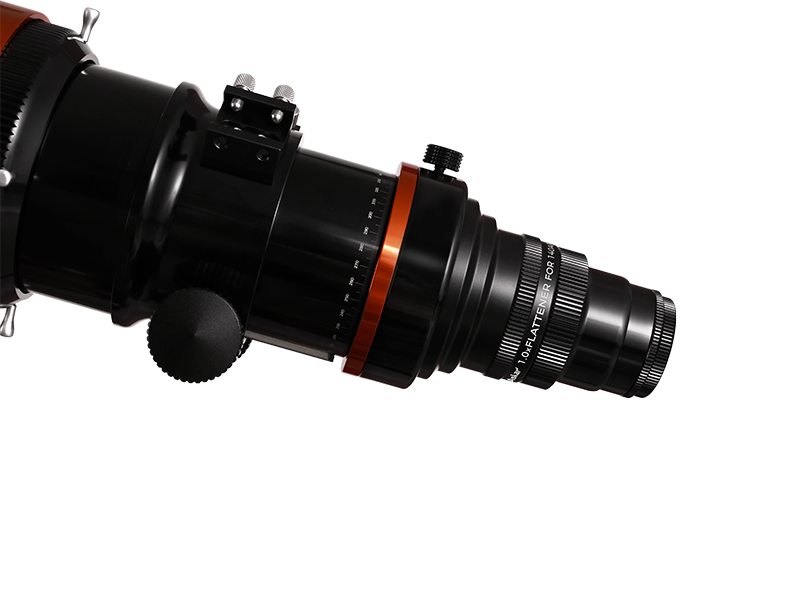 140APO 1x Full-frame Flattener
The Askar 140 APO comes with three optional premium accessories, a 1.0x flattener and a 0.8x reducer. Introduced here is the 1.0x flattener, which is optimized for the Askar 140APO, and can provide more possibilities for telescope use.
leave a message now >
Product introduction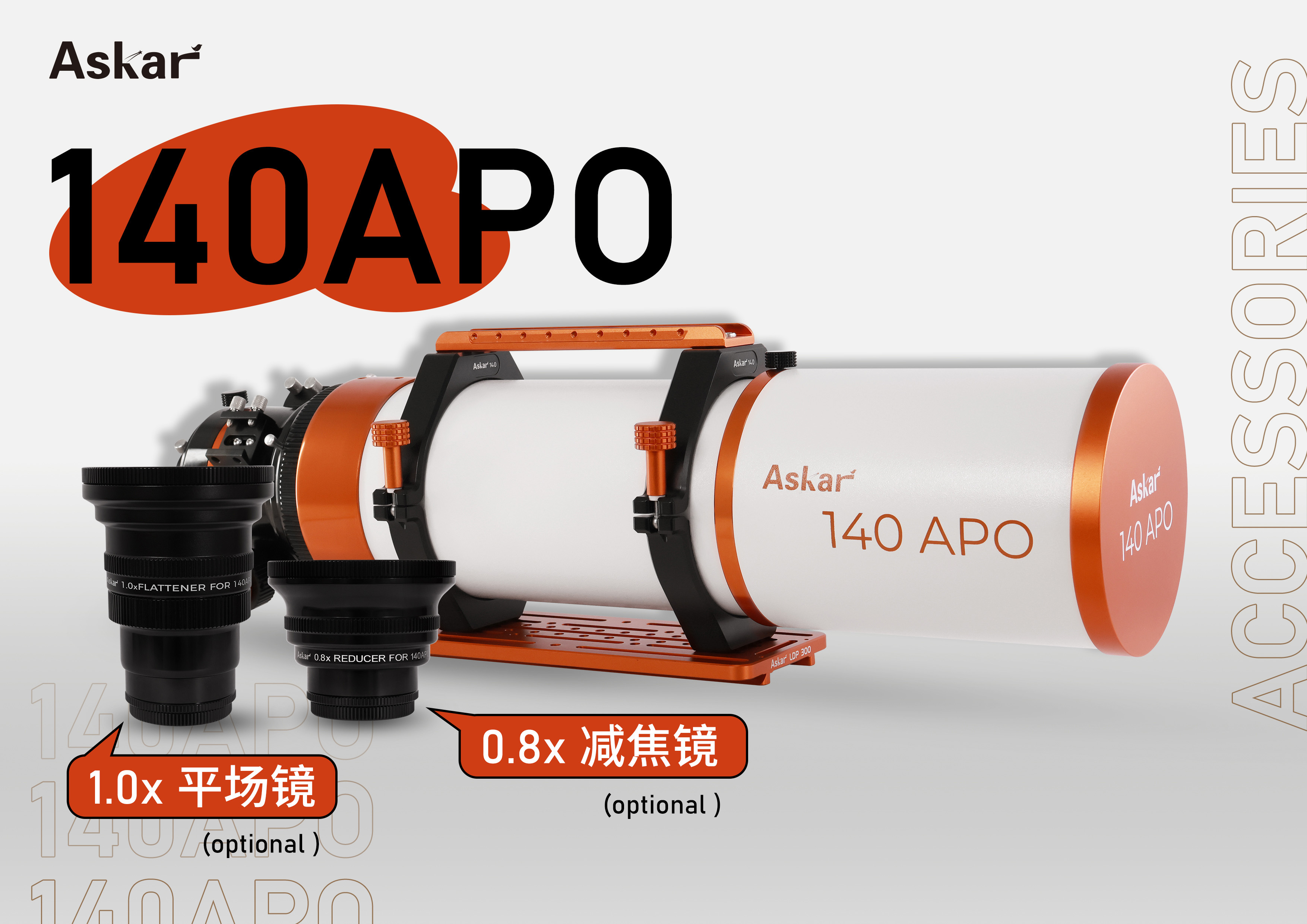 The 1.0x flattener does not change the telescope's focal ratio itself. After connecting with the Askar 140APO, it still maintained a focal ratio of 7. The flattener corrects field curvature and coma, resulting in flatter field edges and finer star points.
The 1.0x flattener adopts a triplet design and supports a 44mm full-frame image circle. The overall weight is 0.75kg. The back focus from the M48 thread is a standard 55mm. The front thread is M92*1. At the camera end, it is equipped with M68*1, M54*0.75 and M48*0.75 three sizes of adapters, which are convenient for connection. At the same time, it has a built-in M48*0.75 2-inch filter thread, which can be directly installed and used. The overall CNC machined, both end threaded metal caps prevent ash when not in use.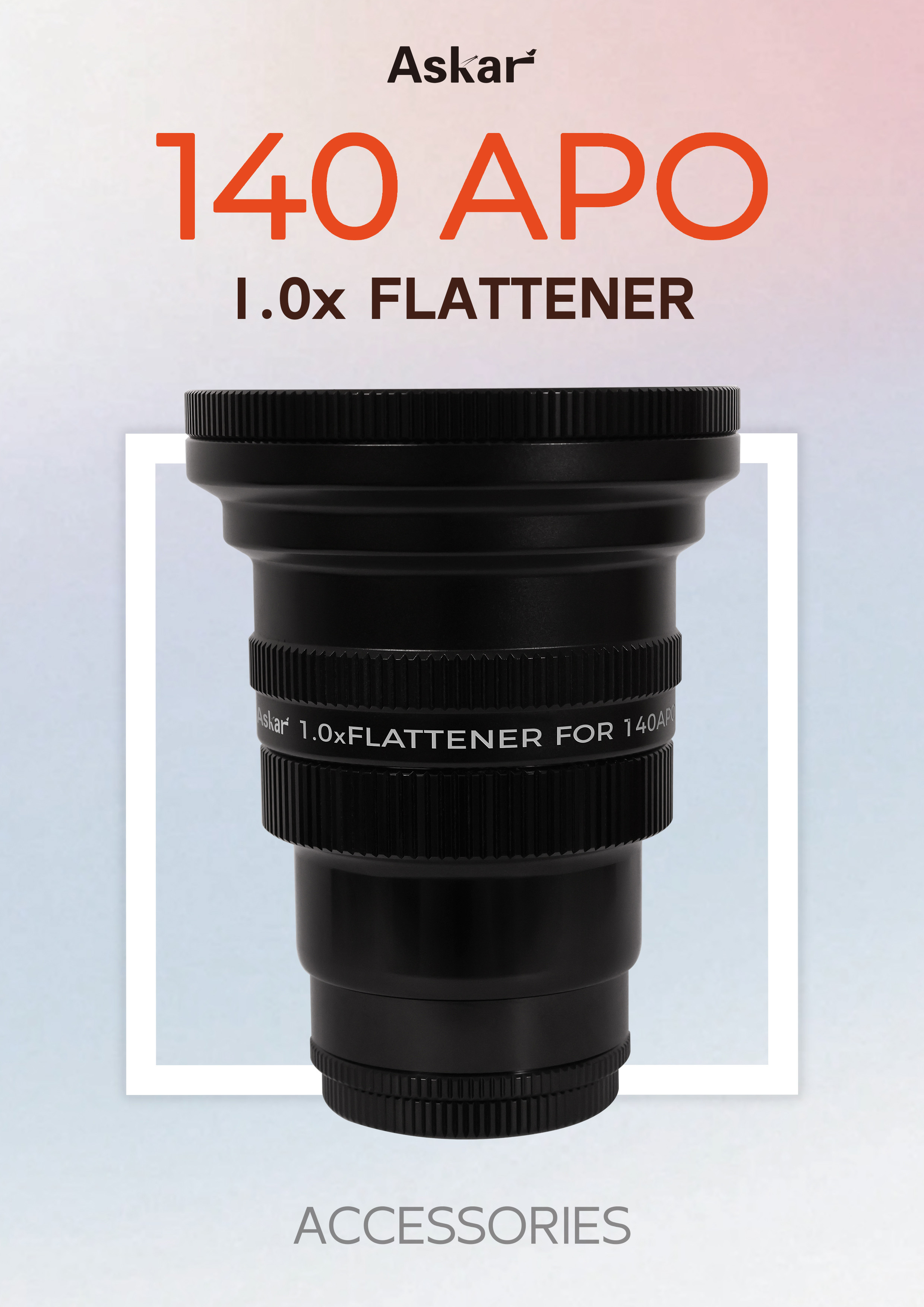 Specifications
1x Flattener Parameter

(After attaching)140APO Focal length

980mm

(After attaching)140APO Focal ratio

f/7

Lens Number

Triplet design

Back Focus

55mm(from the base of M48 male thread)

Weight

0.79kg

Rear-end thread type

M68×1
M54×0.75
M54×0.75-M48×0.75(M48×0.75 filter thread inside)
1x Flattener Size Diagram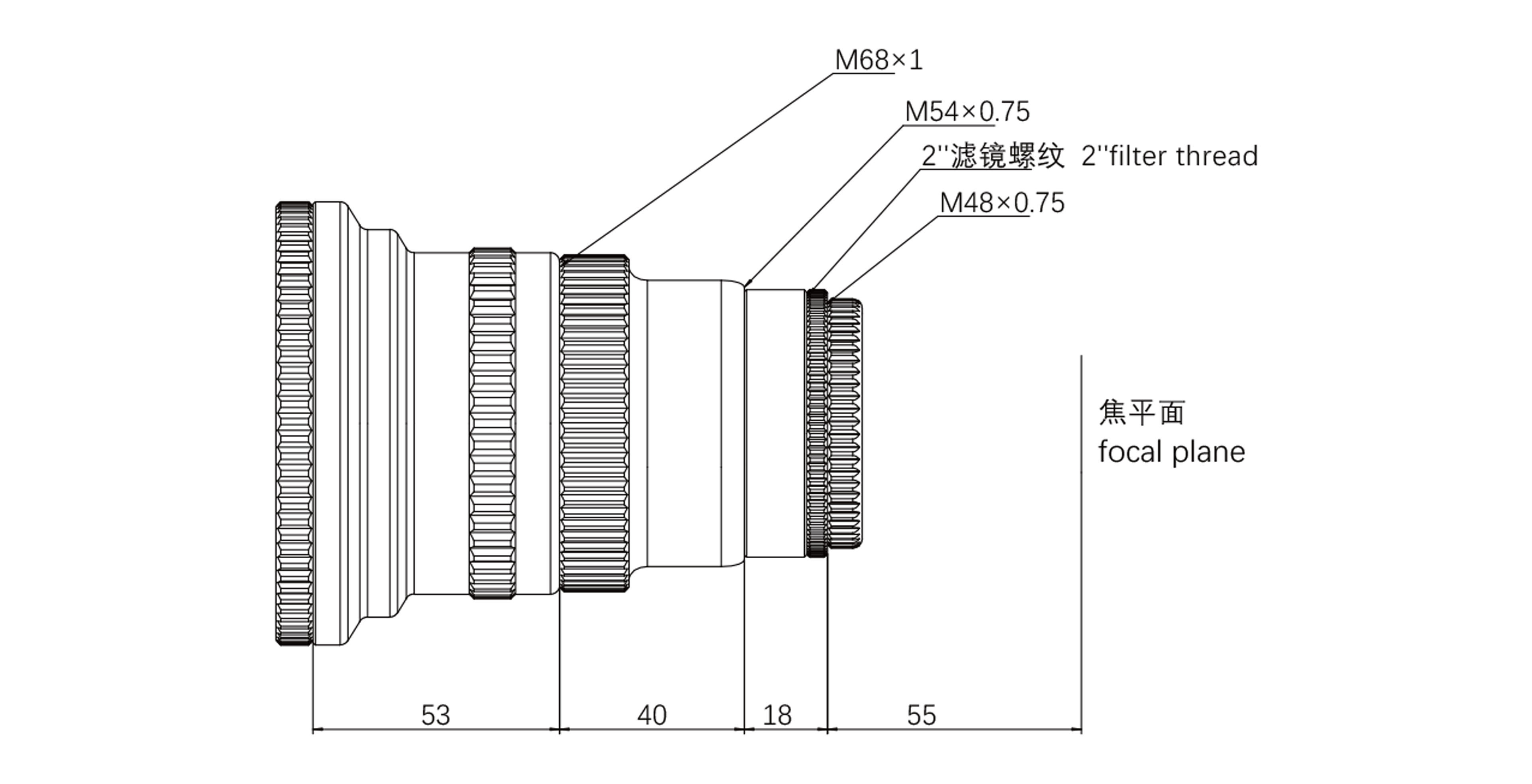 1x Flattener Installation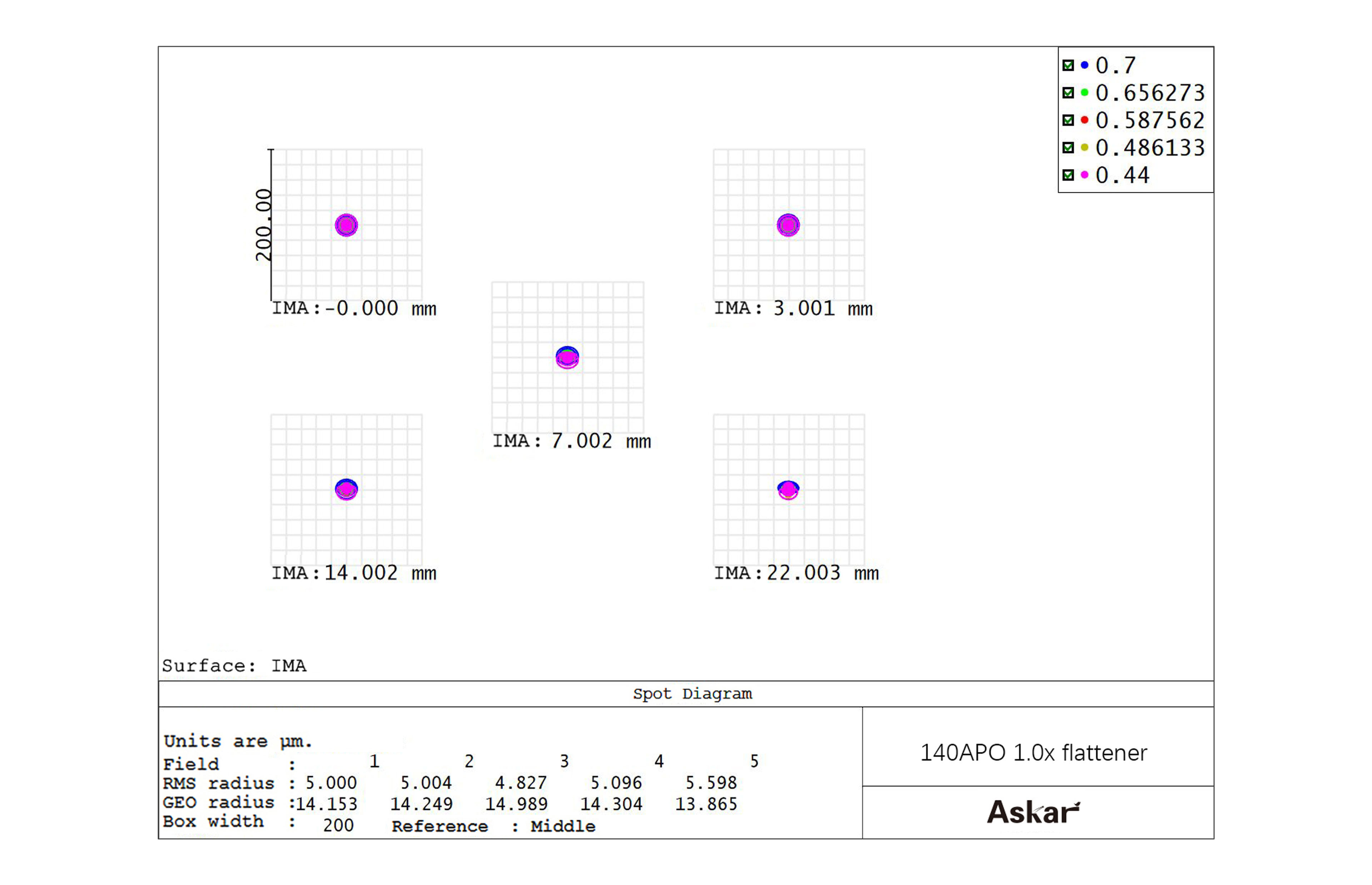 WANT TO SEE THE DISTANT STARS?
Contact Us Now!
3rd Floor, Building 13, Jiaxing Smart Industry Innovation Park, No. 36 Changsheng South Road, Jiaxing City