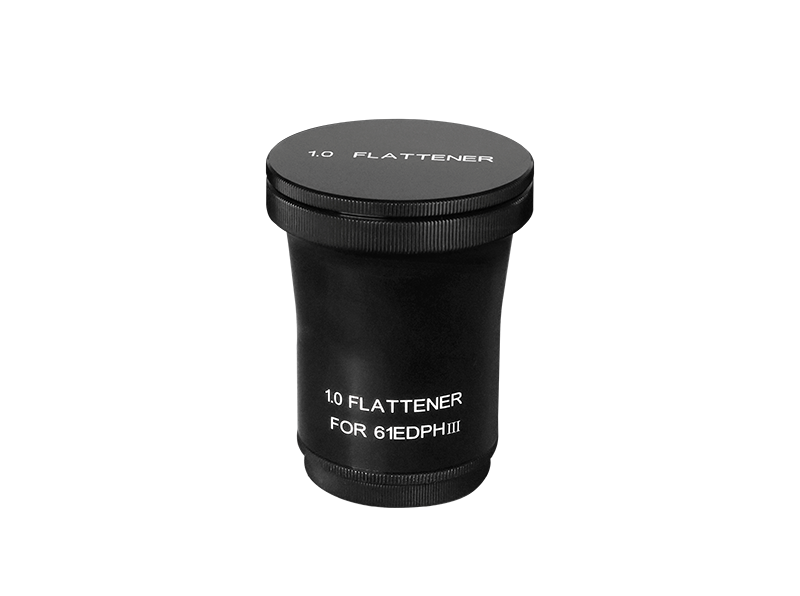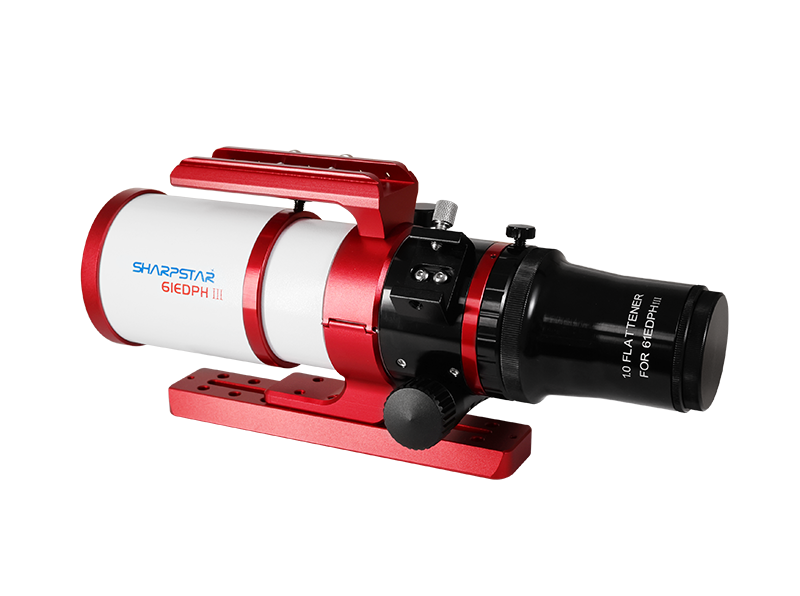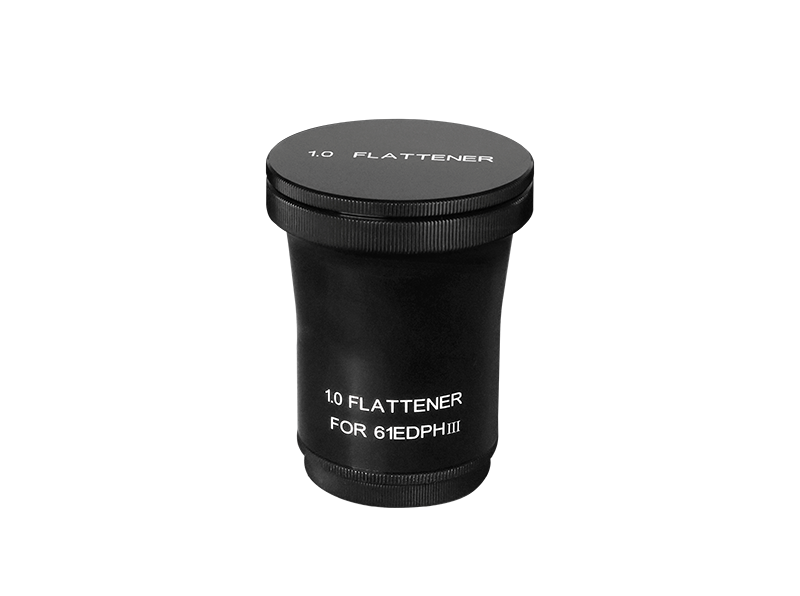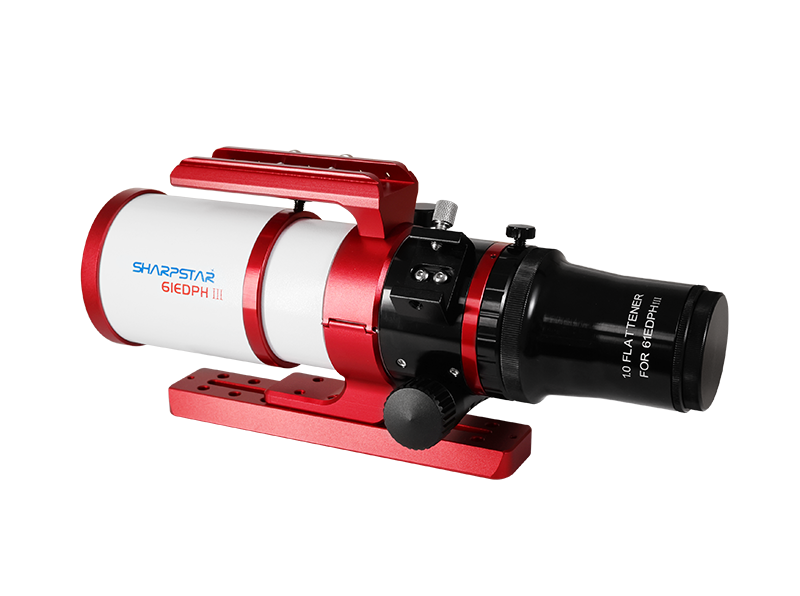 61EDPHⅢ full frame flattener
61EDPH Ⅲ is also equipped with a special full-frame flattener, providing users with more options.
leave a message now >
Product introduction
The flattener: One end of the thread is M68 × 1, connected to the focuser; the other end of the thread is M48 × 0.75 and has a built-in 2" filter thread. The back focus is 55mm. If it needs to be extended, the adapter can be screwed down to reveal the M54 × 0.75 male thread, and the back focus becomes 81.5mm. The flattener adopts a triplet air-spaced structure, the peripheral light reduction control is excellent, can effectively improve the curvature of the field, improve the corner image quality, and reduce aberrations, so that users can take clearer astronomical photos.
Specifications
61EDPHⅢ full frame flattener Parameters

Application

61EDPHⅢ

Image circle

44mm

Lens

Triplet air-spaced structure

Back focus

55mm(including the M48 thread)

Coating

full-surface multi-layer coating

Weight

0.4kg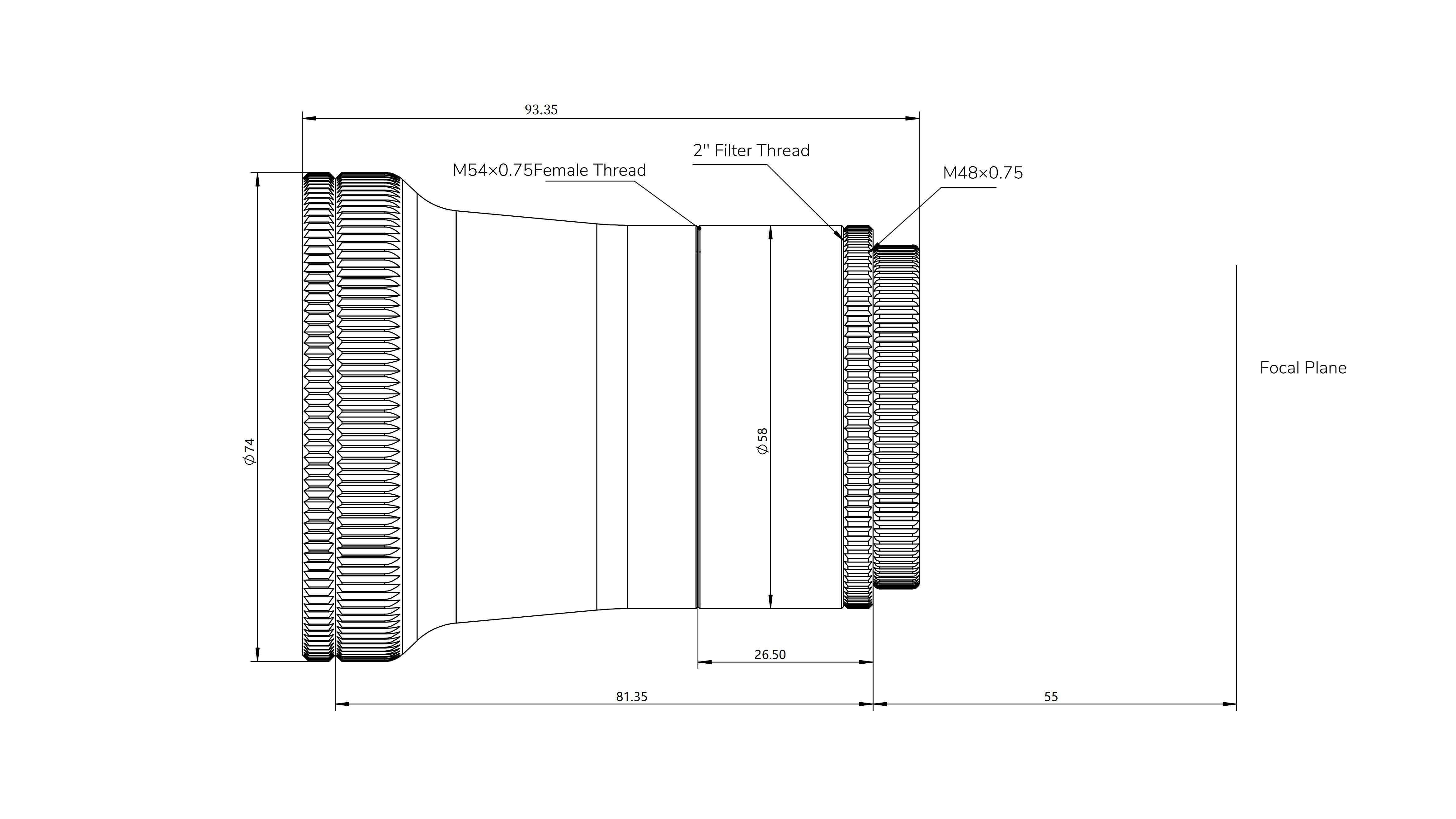 WANT TO SEE THE DISTANT STARS?
Contact Us Now!
3rd Floor, Building 5, Science and Technology Innovation Center, No. 1369, Chengnan Road, Nanhu District, Jiaxing, Zhejiang