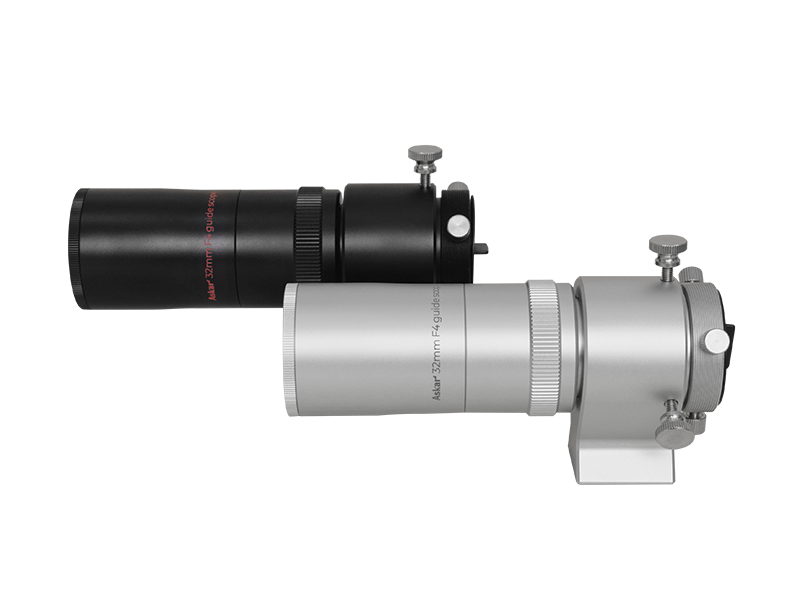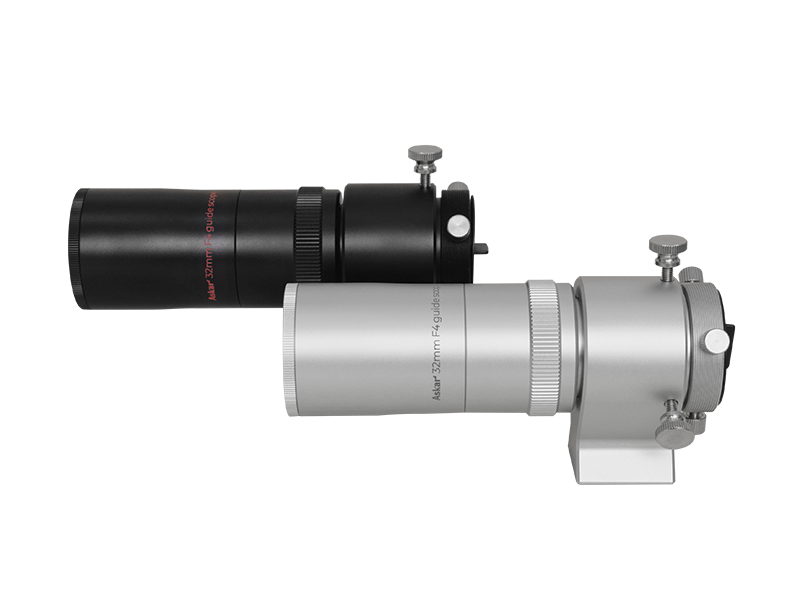 32mm F4 Guide Scope
DSO imaging cannot live without long exposure, and long exposure cannot live without guiding. To reach more accurate guiding, Askar launches a new 32mm F4 Guide Scope. It is optimized in the structure, providing users with better imaging quality on the base of good guiding ability.
leave a message now >
Product introduction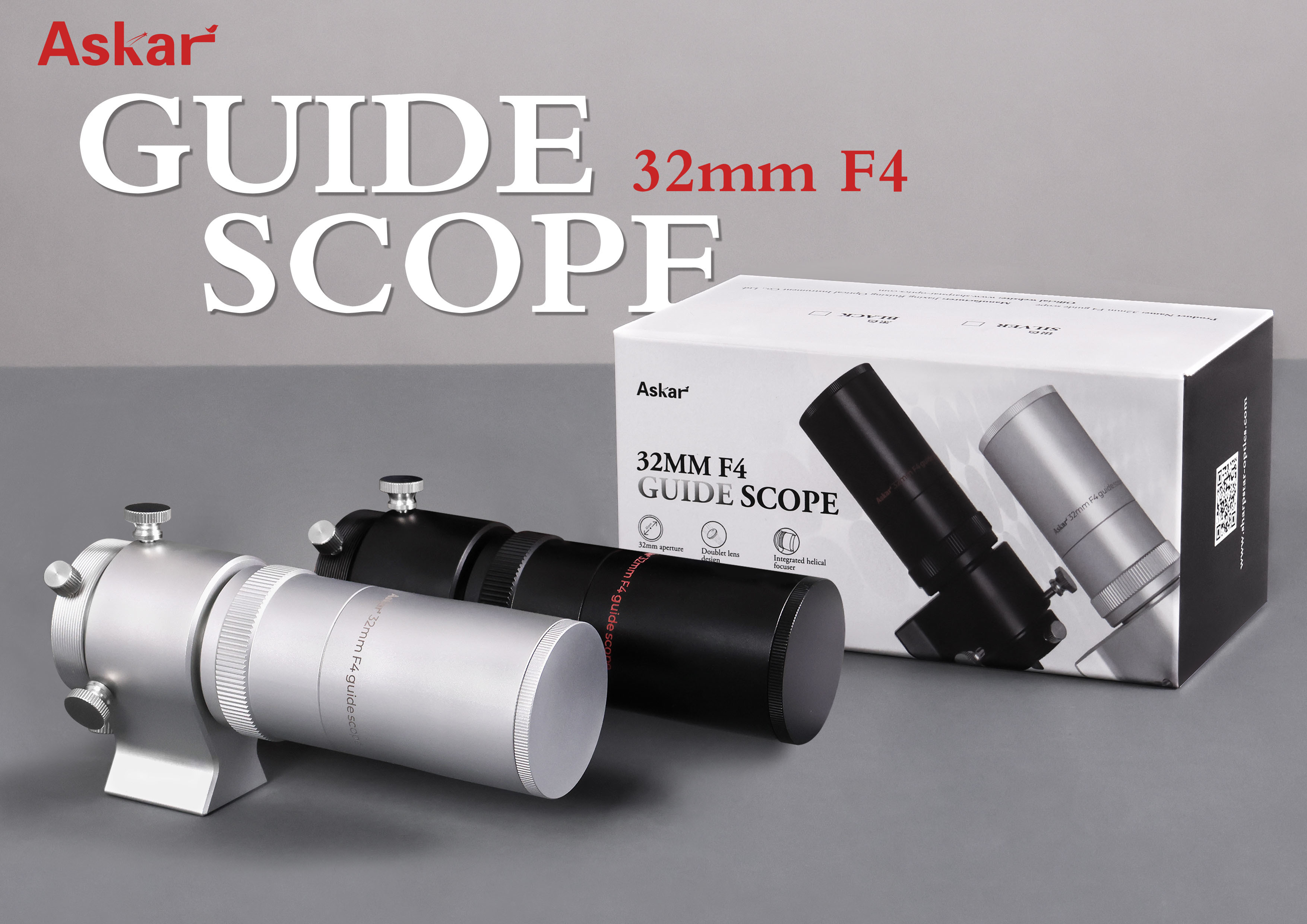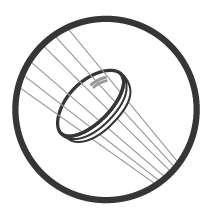 Integrated helical
focuser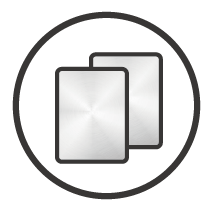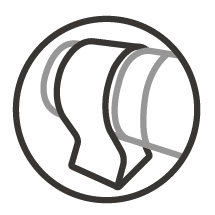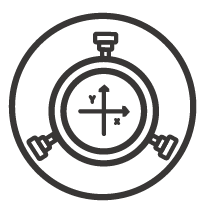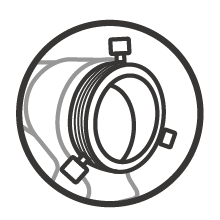 1.25''adapter / M42
thread adapter
32mm F4 Guide Scope is light, compact, and stable. With an aperture of 32mm, a focal length of 128mm, and the travel length of 20mm, it weighs only 303g. The design of the doublet objective lens and precise X&Y-axis fine adjustment gives it high accuracy and high stability, offering the users more functions and effects.
To fully consider the user's feelings, the helical focusing design is adopted for smooth use. 32mm F4 Guide Scope comes with a 1.25" adapter and an M42 threaded adapter, basically satisfying astrophotography requirements of connecting their imaging train.
The outlook design is based on high technology, high standard, and high quality. The accessories are delicate, and the coating is uniform in texture. There are black and silver versions to choose from for the guide scope. The black one carries on our range of products with a calm tone; the silver one's metallic covering looks more technical and the advanced manufacturing process gives it a textured feel, providing consumers with more options.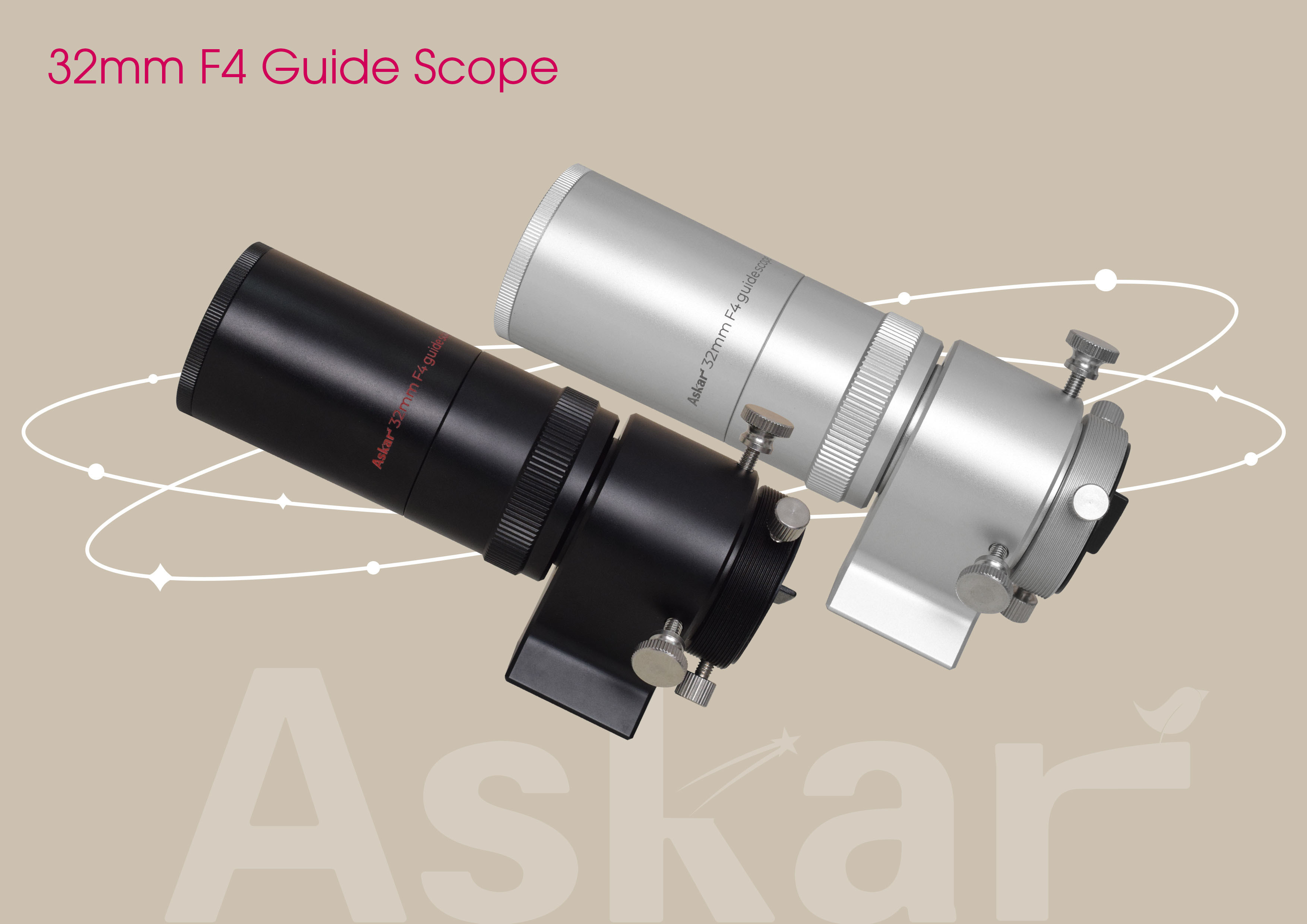 Specifications
32mm F4 Guide Scope Parameters

Aperture

32mm

Focal length

128mm

Focal ratio

f/4

Objective type

doublet

Overall length

137mm

OTA Weight

0.3kg

Rear-end adapter type
M42×0.75 adapter
1.25"adapter
Package information
a body, a manual