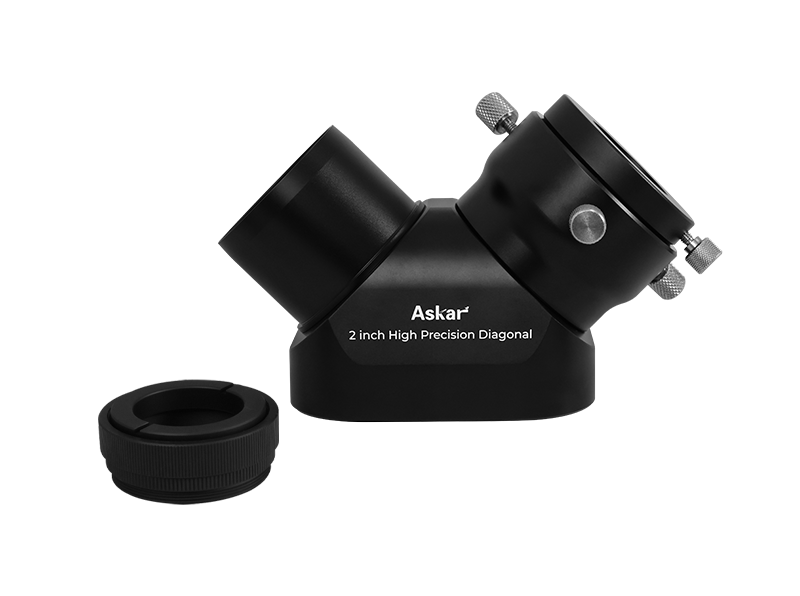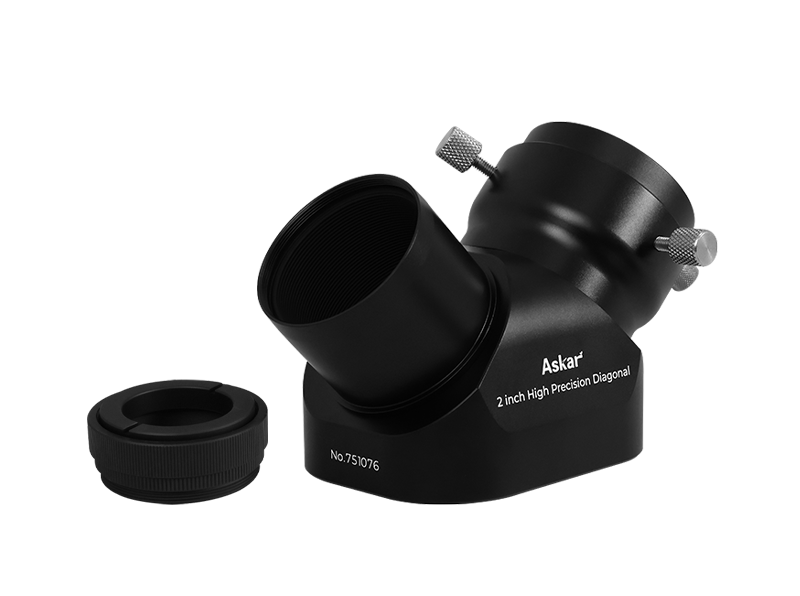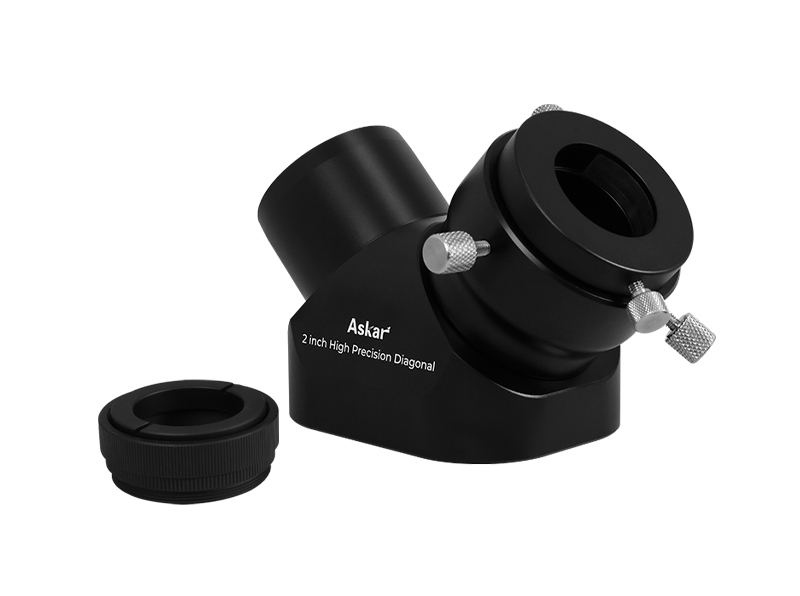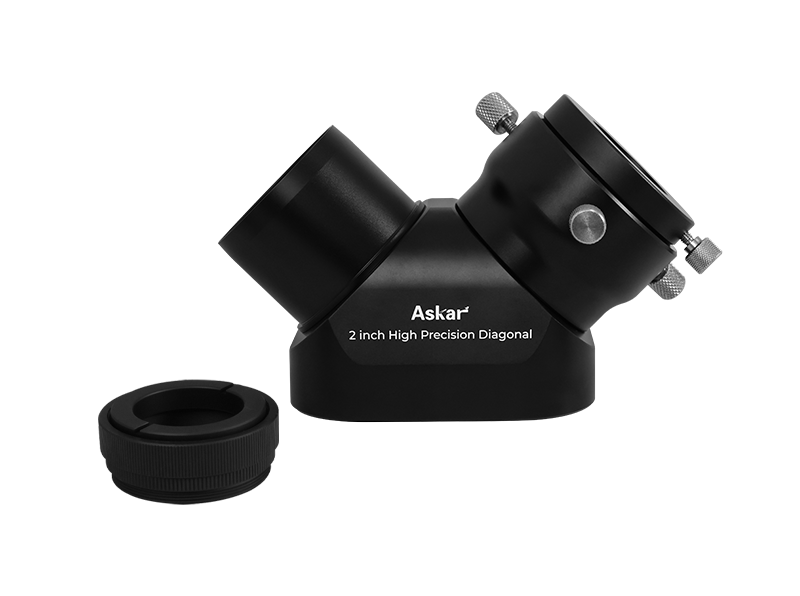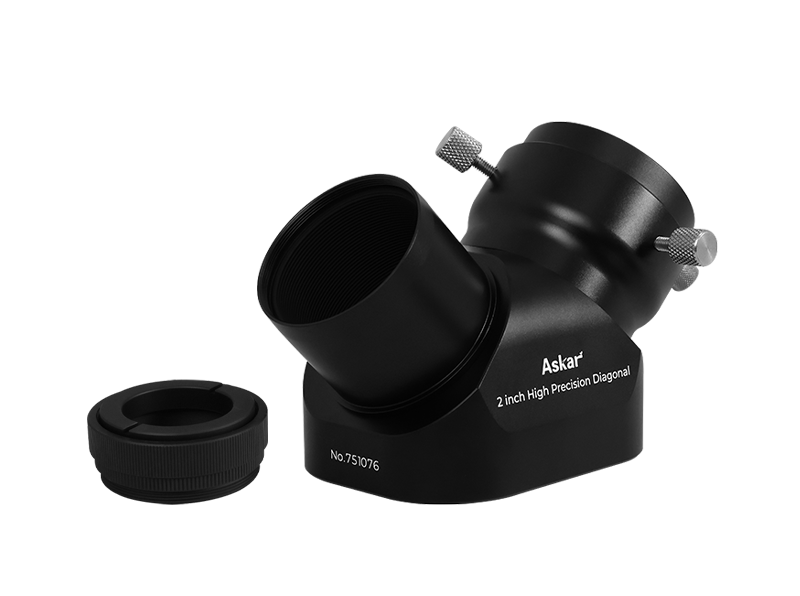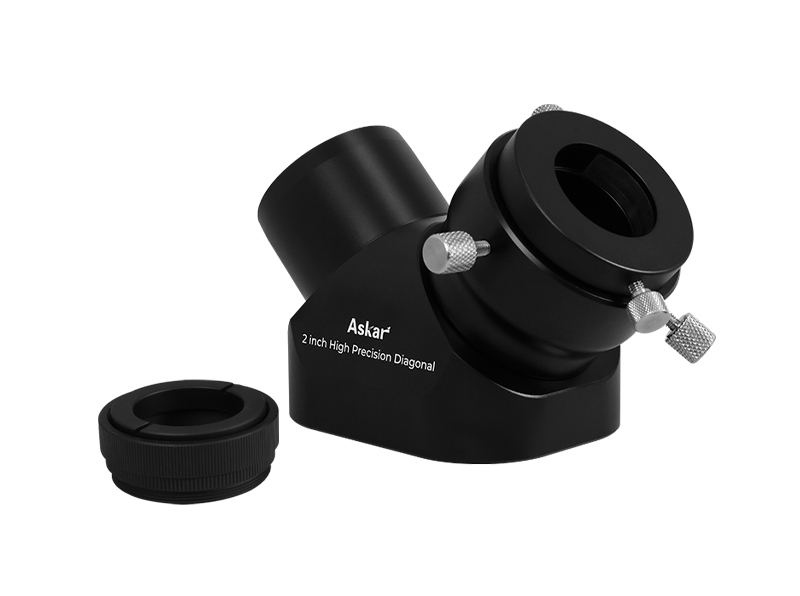 2" Diagonal
To make the astronomical observation more comfortable, Askar has newly launched a 2" high precision diagonal.
leave a message now >
Product introduction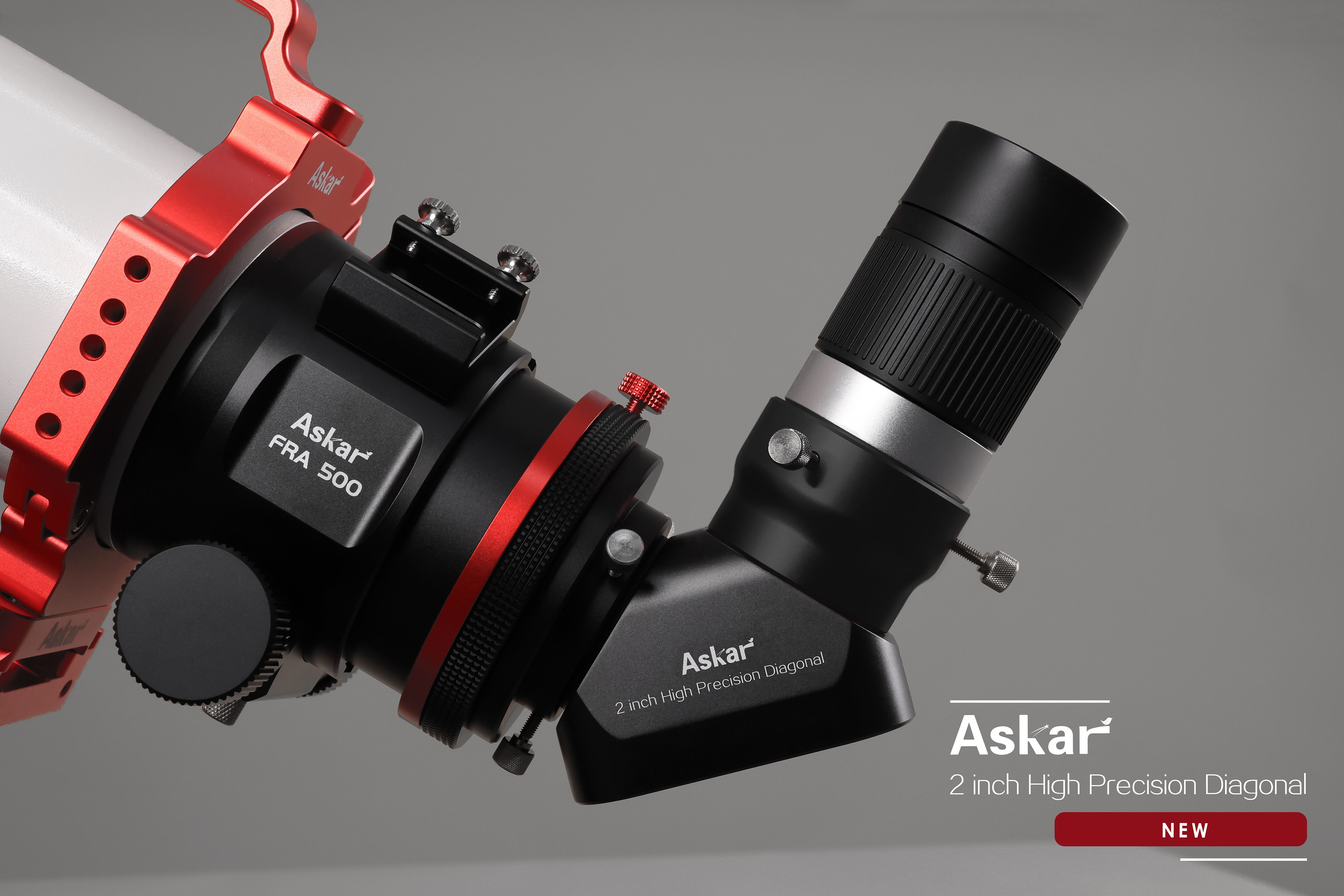 The high-quality CNC machined diagonal, with its matte interior coating and gloss oxidized surface, brings a more premium texture and a more comfortable feel. The all-black colour gives you the impression of stability. The integrated, streamlined design of the diagonal makes it easy for users to carry and use.
This is a high-precision optical device with a high-precision flat mirror over 1/8 wavelength coated by dielectric coating of 99% high reflectivity, which improves the reflector's performance. It comes with 2" reflector adapter and also SCT diagonal adaptor, compatible with many kinds of astronomical telescopes, and convenient for users to improve and upgrade. What's more, it can be attached to 1.25" or 2" eyepiece and can be switchable for use. A more user-friendly design meets the diverse needs of users.
The new 2" high precision diagonal brings more enjoyment to your astronomical observation and makes it easier for you to observe. Whether you are a beginner or a professional, you can easily use this diagonal for a better observing experience.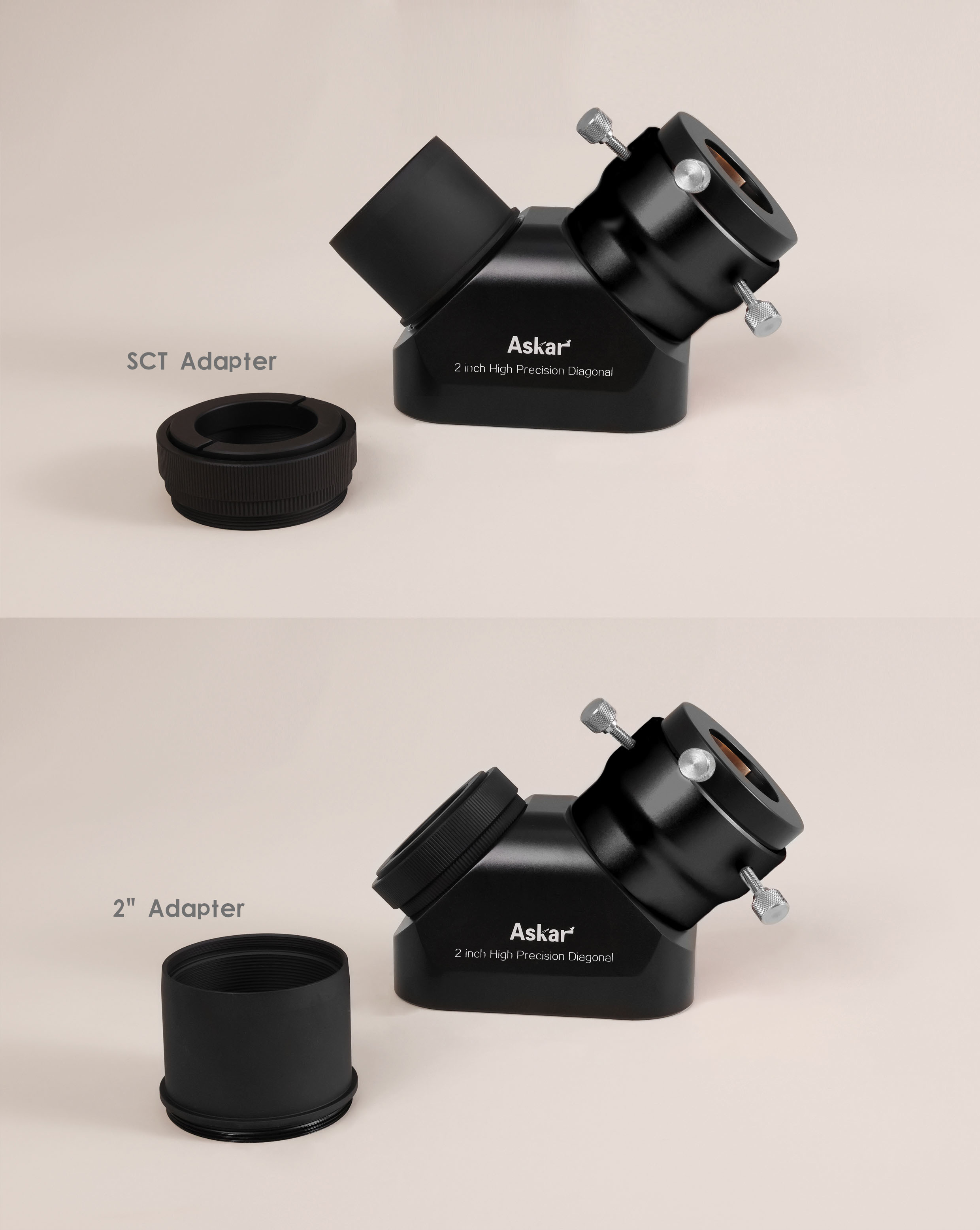 Specifications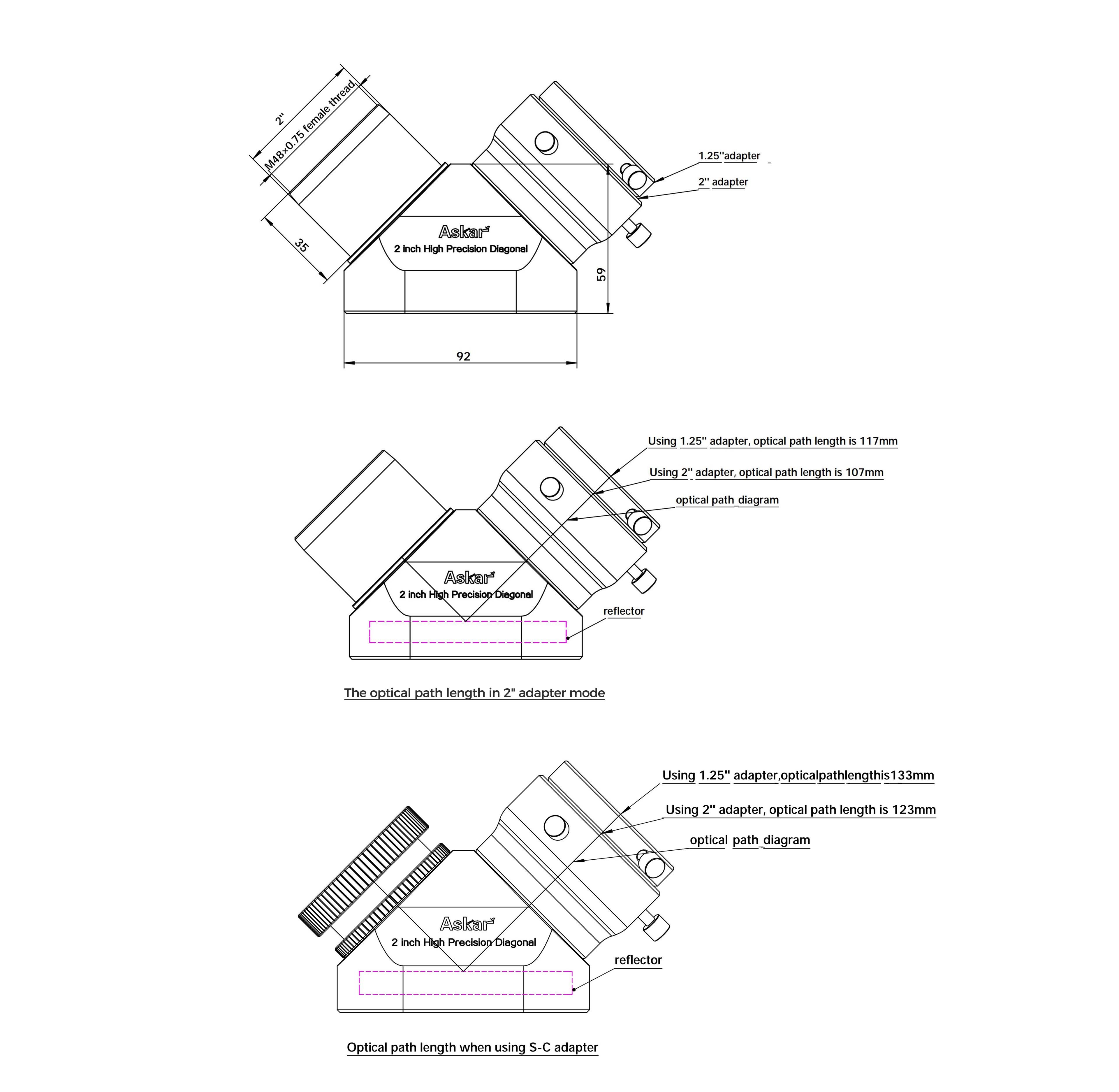 WANT TO SEE THE DISTANT STARS?
Contact Us Now!
3rd Floor, Building 5, Science and Technology Innovation Center, No. 1369, Chengnan Road, Nanhu District, Jiaxing, Zhejiang