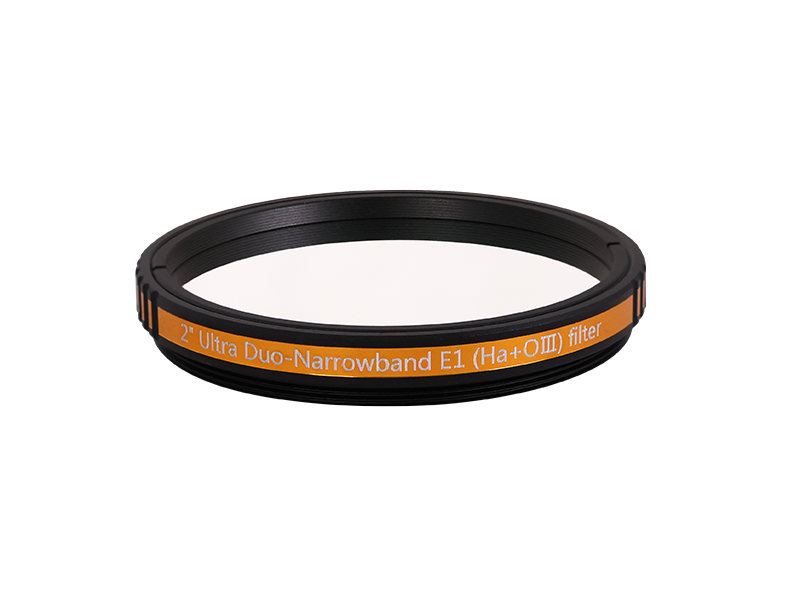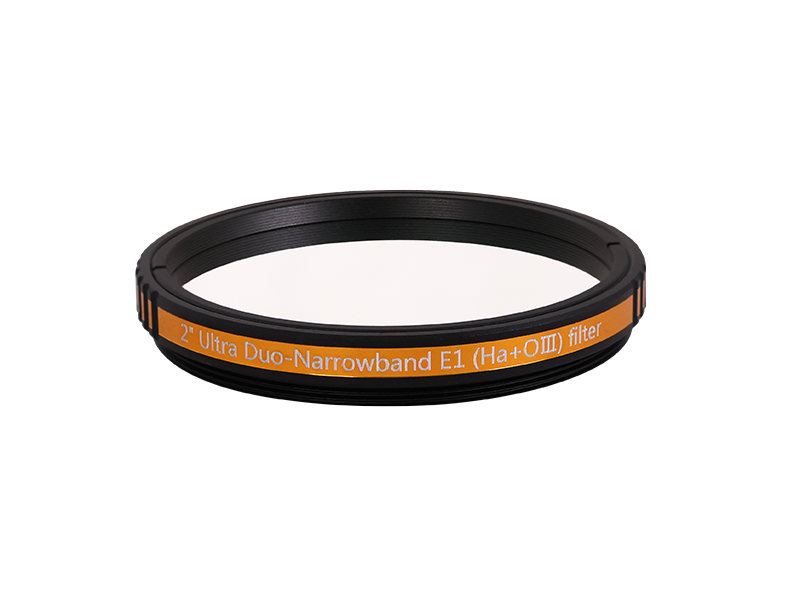 Colour Magic Ultra E1 Duo Narrowband Filter
Askar newly launched ColourMagic Ultra E1 2" Duo-narrowband Filter, is a professional astrophotography tool specifically designed for deep-sky imaging. The Ultra E1 filter, as the name suggests, has the "Ultra" halo control capability. During the filter research and development process, we made a special design optimization for Ultra E1. And in the end, it becomes a special filter with one bandwidth at 3nm and the other bandwidth outside 3nm.
leave a message now >
Product introduction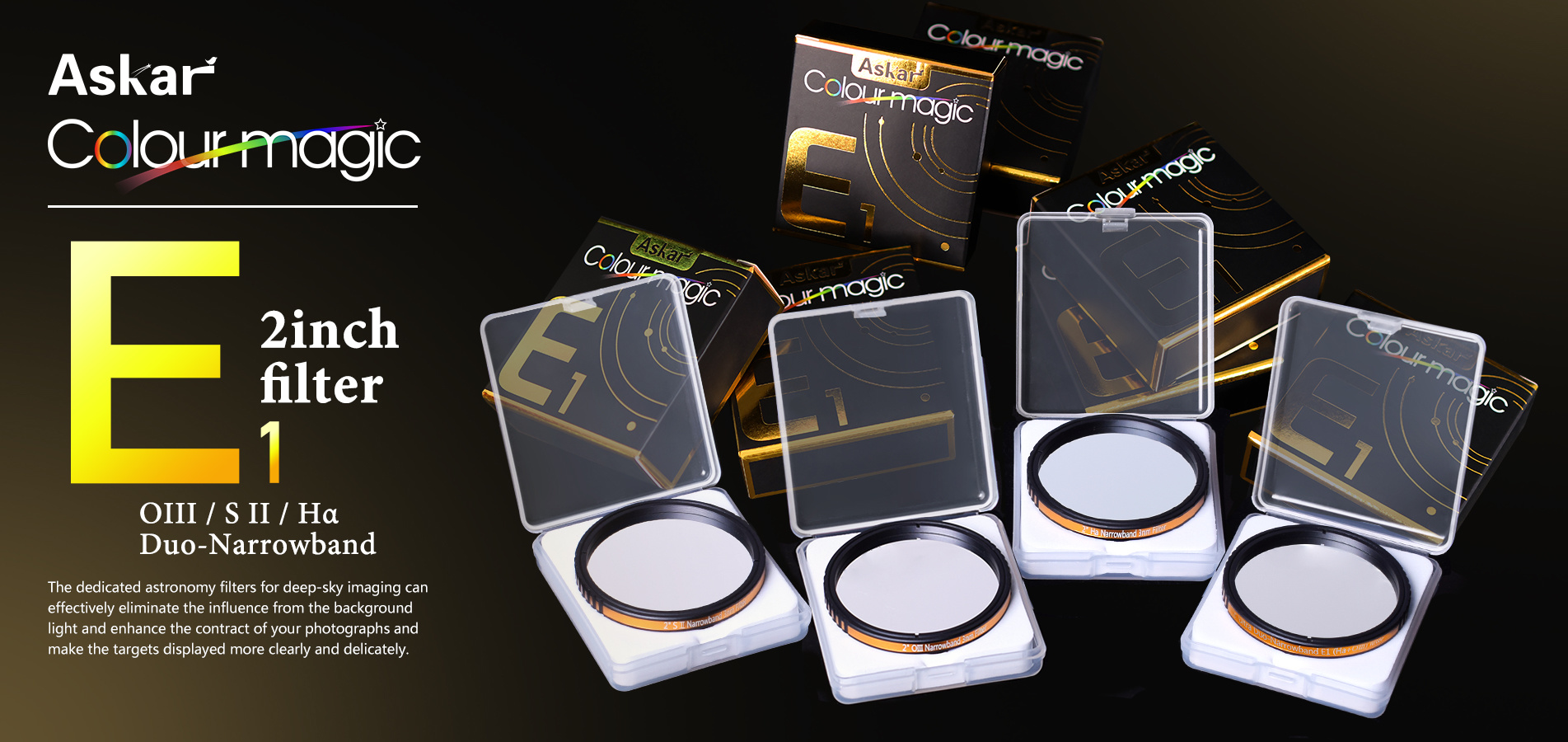 Askar Ultra E1 duo-band filter has an extremely narrow bandwidth, and an ultra-high transmittance over 85% at its center wavelength (500.7nm and 656.6nm). It can effectively eliminate the influence of light pollution. Even if you are in an area seriously affected by light pollution, the pictures taken with the ColourMagic Ultra E 2" Duo-narrowband Filter are still very good. It is so practical and efficient that you can get astronomical images of high quality with just one duo-band filter and an ordinary astronomical colour camera.
The ColourMagic Ultra E 2" Duo-narrowband Filter is ideal for photographing emission nebulae, planetary nebulae or supernova remnants. The highly narrow bandwidth of the filter effectively blocks out the effects of light pollution or other distracting factors such as night glow.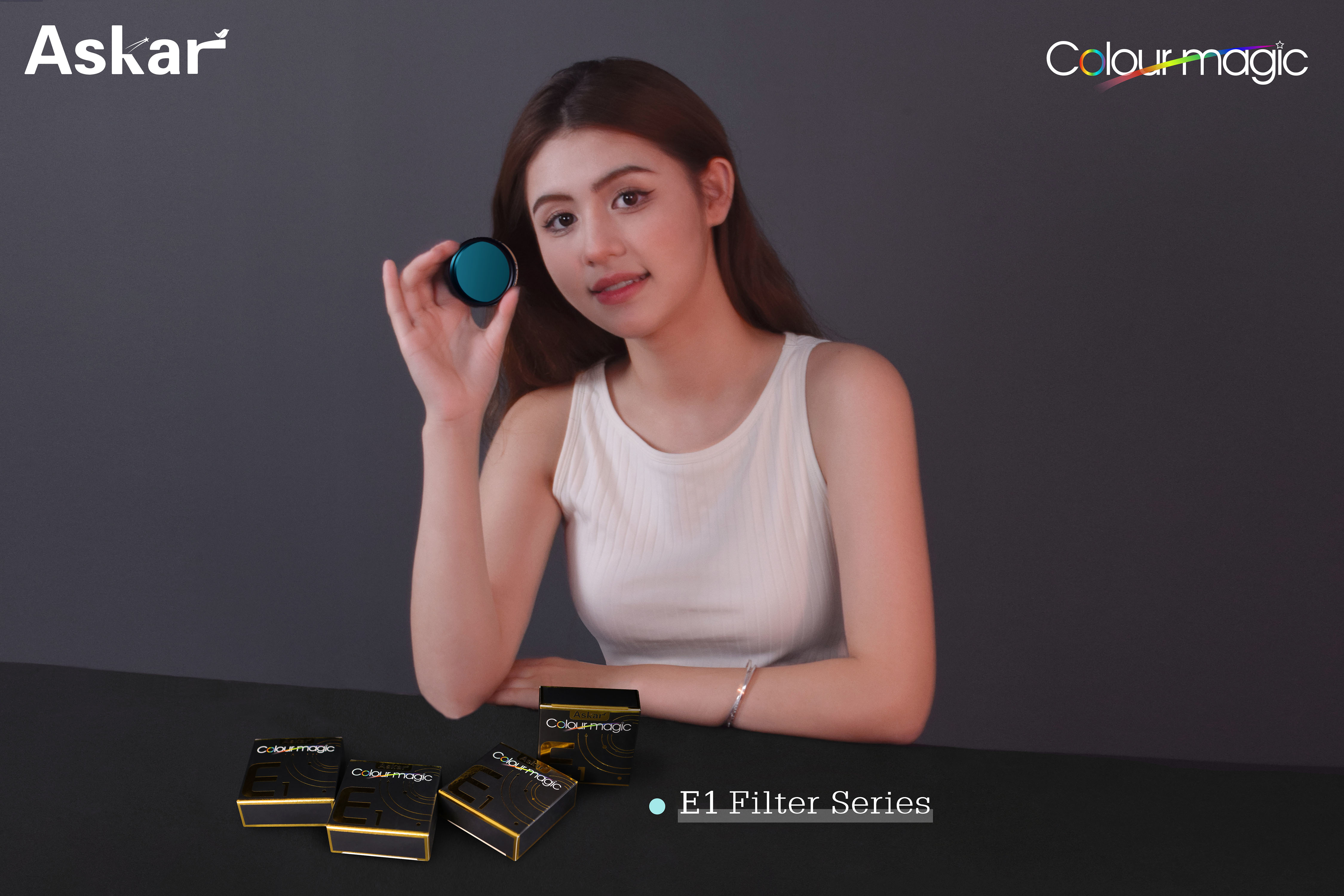 Specifications
ColourMagic Ultra E1 2" Duo-narrowband Filter(Hα+OIII)

FWHM

HA:3.7nm±0.5nm/OIII:4.1±0.5nm

CWL

500.7nm & 656.6nm

Peak transmittance

85%

Thickness

1.85 ± 0.05mm

Barrier property

≥OD5 @ 200-1100nm

Surface finish

60/40

Parallelism

30″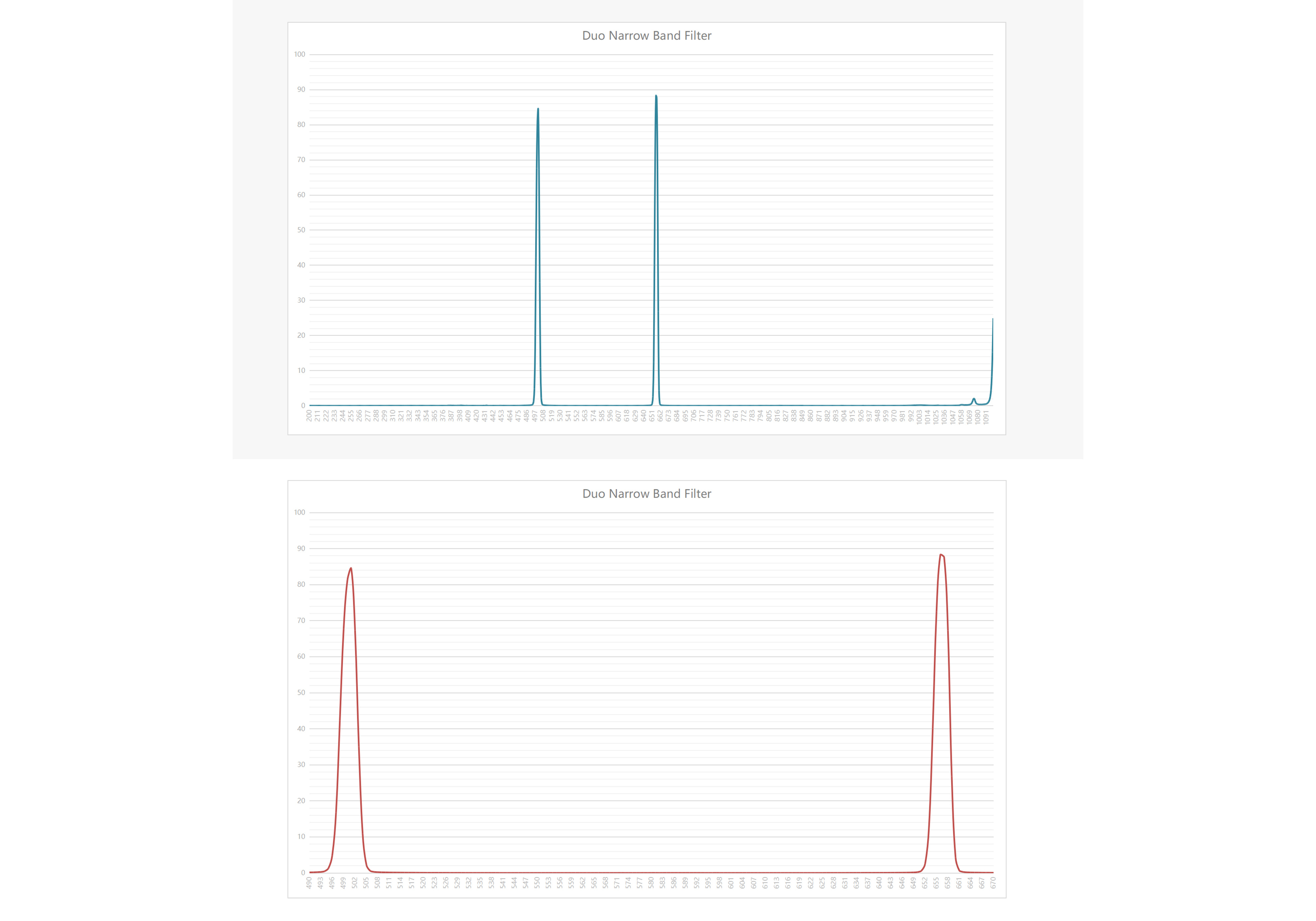 *We will continue to optimise the product based on testing, this curve is not intended to be an indication of final product data.
Images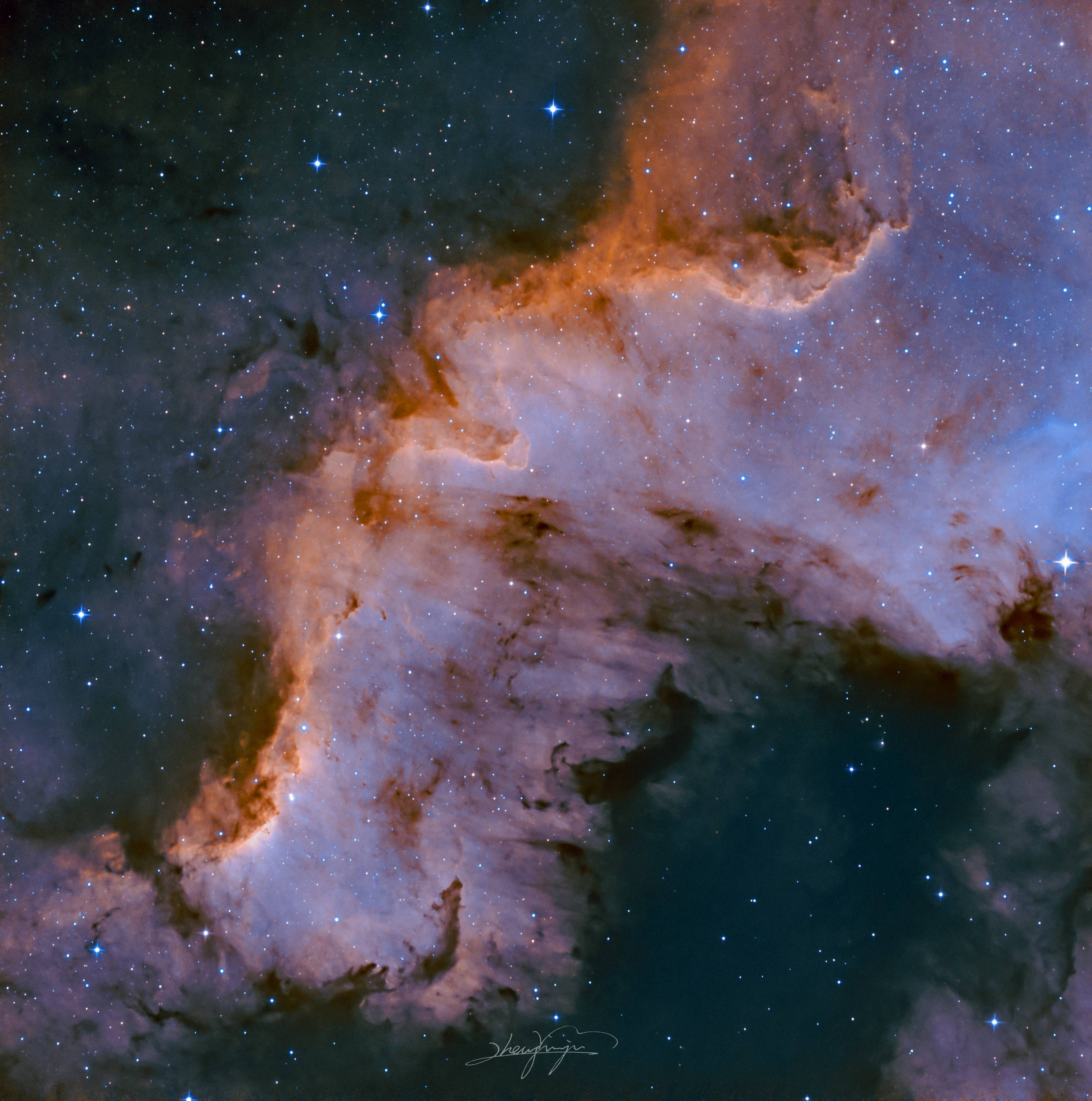 NGC7000 | Sky-Watcher 150P newtonian | Askar Coulor Magic E1 Duo Narrow Band Filter
M8 | Skyrover 80APO PRO | Askar Coulor Magic E1 Duo Narrow Band Filter