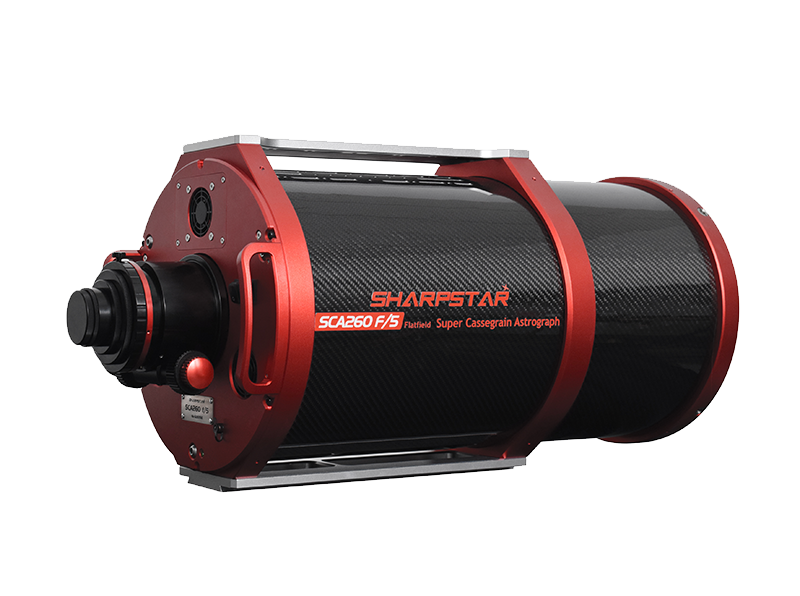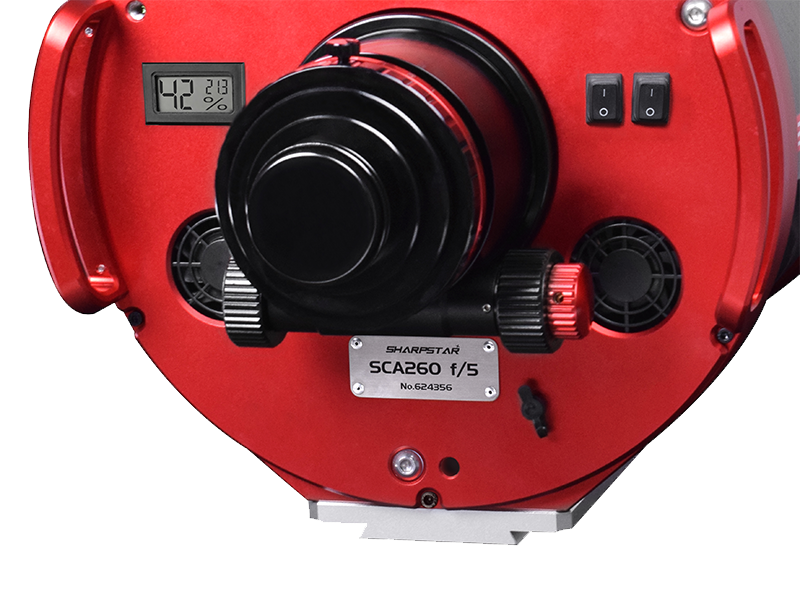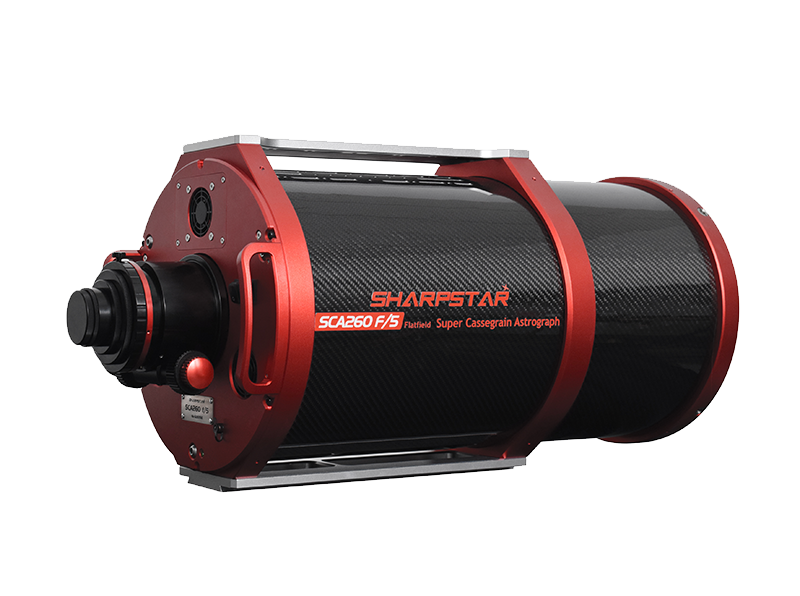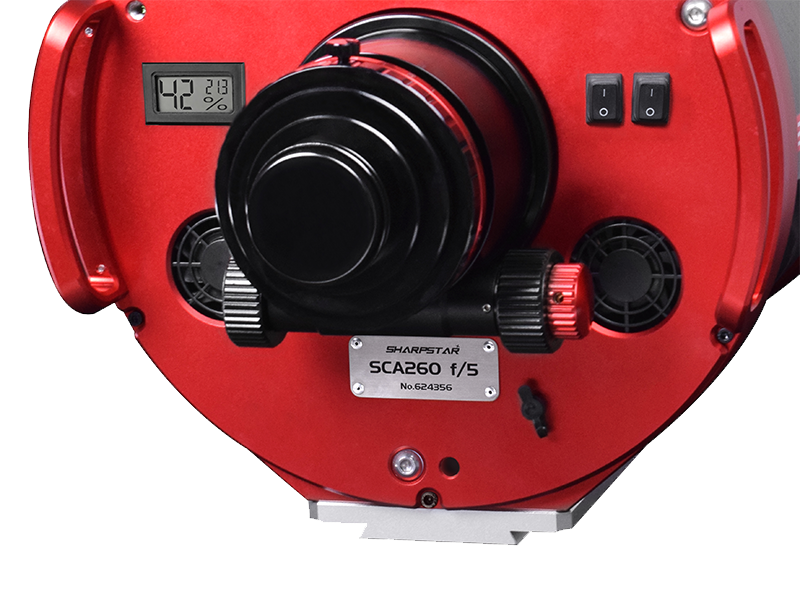 SCA260v2
After the launch of the fast-focal-ratio aspherical Cassegrain astrograph SCA260, Sharpstar has been tried again and again to optimize it.
leave a message now >
Product introduction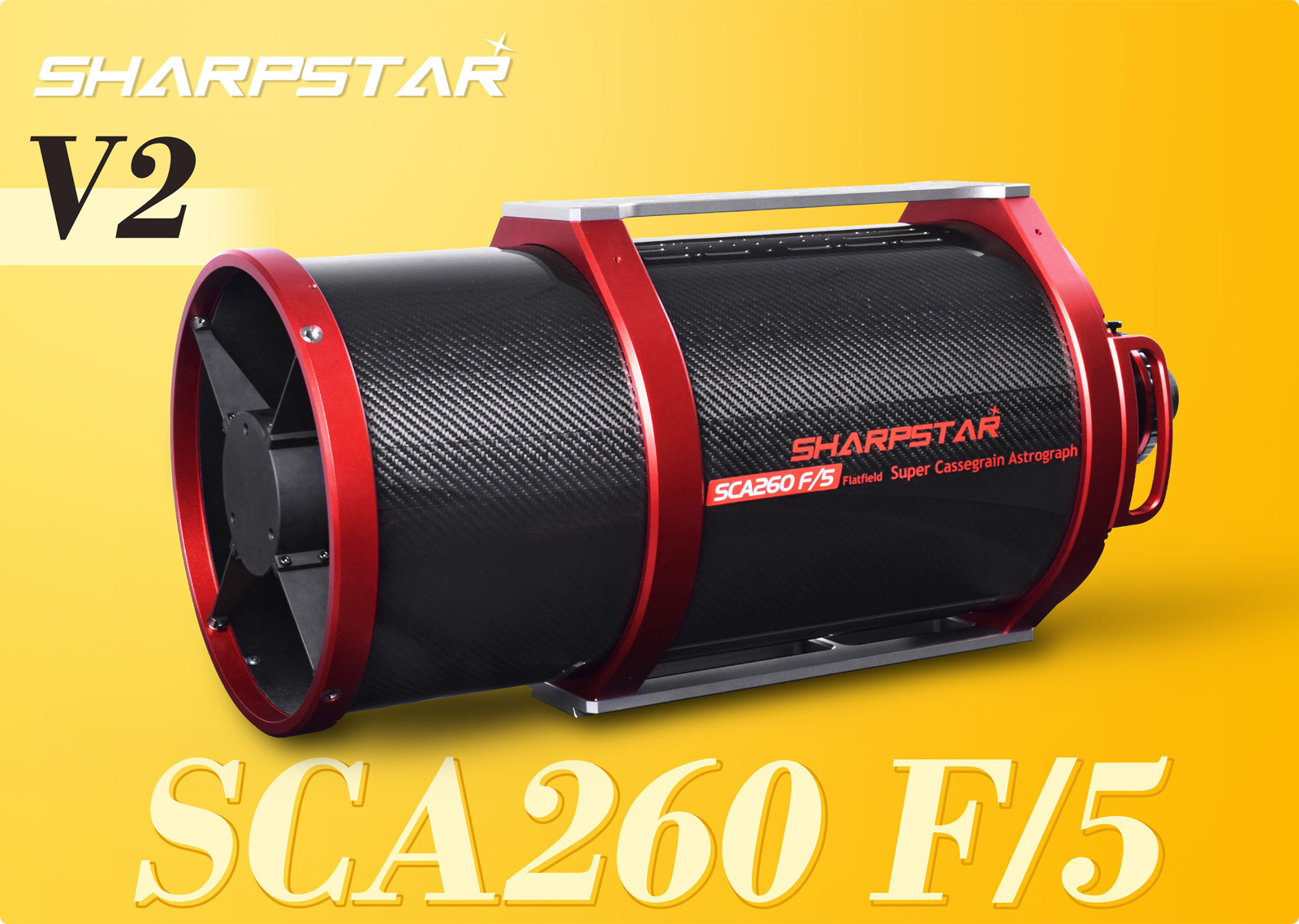 The optimized SCA260 is still designed with aspherical mirror which entails much more sophisticated research and development. The process of producing, manufacturing and testing is more complicated compared with that of an ordinary reflective mirror,and the Pyrex-like material used is more stable than those traditionally used. The telescope is wrapped with durable carbon fiber material,which is lightweight, durable, and beautiful.
Both the primary and secondary mirrors of SCA260 wear enhanced aluminum coatings, which ensure they can achieve a high reflectivity of more than 95%. We further simplify the optical axis mechanical structure, only need to adjust the secondary mirror pull rod to adjust the secondary mirror.
A 3" large corrector, featuring a three-element lens structure, is laid in the optical path, enabling the whole optical system to better achieve full-frame imaging and control the vignette.
The delicately pierced handle bar is completely made from CNC-manufactured aluminum, which can be used as a base for the attachment of other accessories, optimizing the supporting mechanical construction and decreasing its weight.
Based on the original, we have upgraded the travel length of the 3" dedicated focuser to 50mm for greater practicability. We have also upgraded the load of the focuser to allow you to add the accessories as you like, ensuring no slippage and smooth operation when shooting with accessories.
We also added a 360 ° rotator at the rear back of the focusing device, so we don't have to worry about the EAF data line getting entangled in the process. Three section M68X0.1 thread, M54 × 0.75 thread and M48 × In the 0.75 thread adapter ring, a built-in 2-inch filter thread is added to meet different needs, facilitate connection to most imaging terminals on the market and perfect focusing.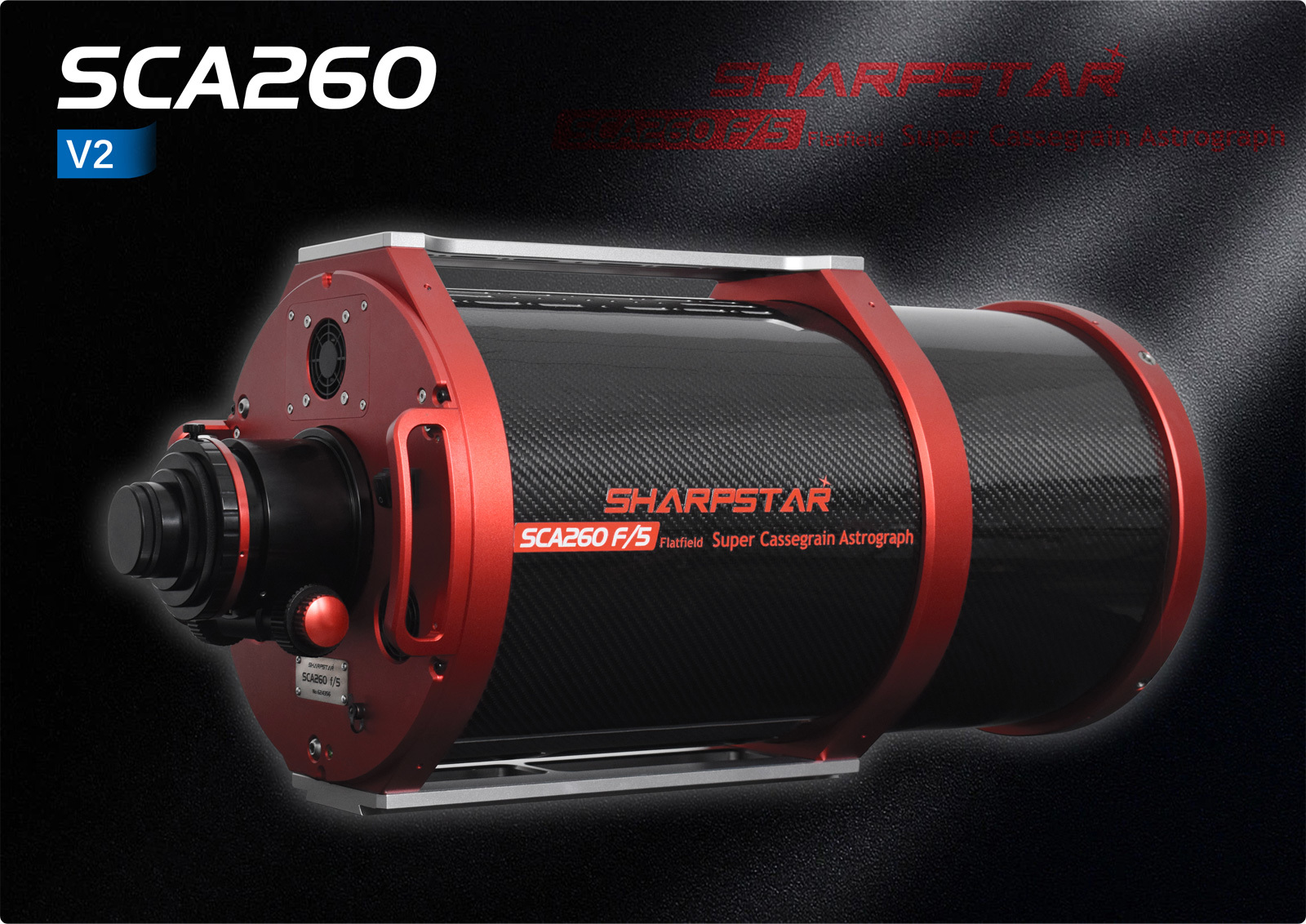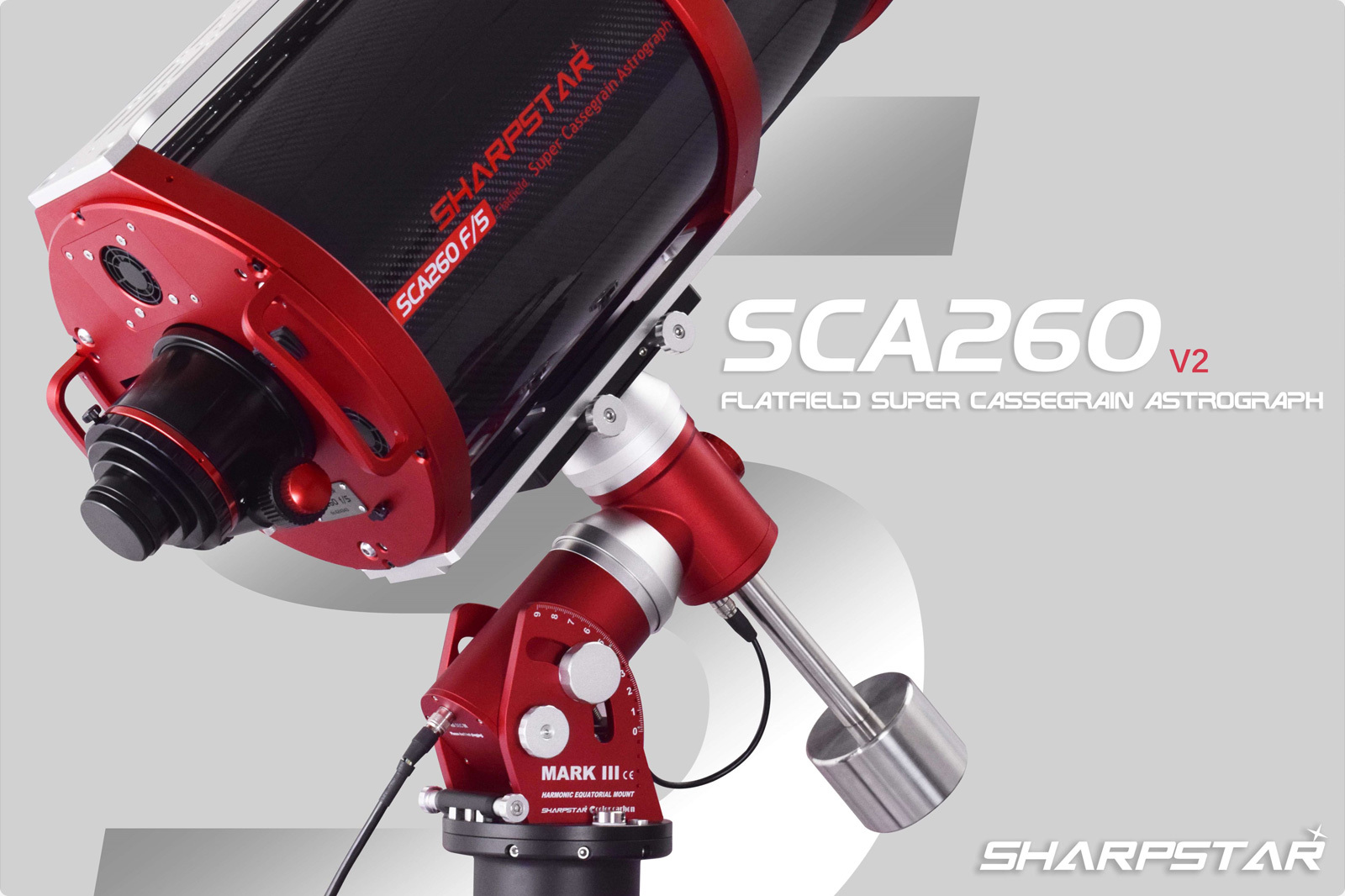 Specifications
SCA260v2

Aperture size
260mm

Focal length/Focal ratio

1300mm/f5

Primary mirror type

aspherical reflective mirror

Primary mirror material

PZ33(similar to Pyrex glass)
Corrector
three-element air-spaced lens structure

Minor axis

120mm
Secondary mirror type
spherical reflective mirror
Image circle

80mm

Tube material

carbon fiber

Tube diameter
304mm
Tube weight
14.5kg
Resolution
0.46
Focuser
3.35"
Limiting visual magnitude

13.8

M48 from focal plane

70mm

Images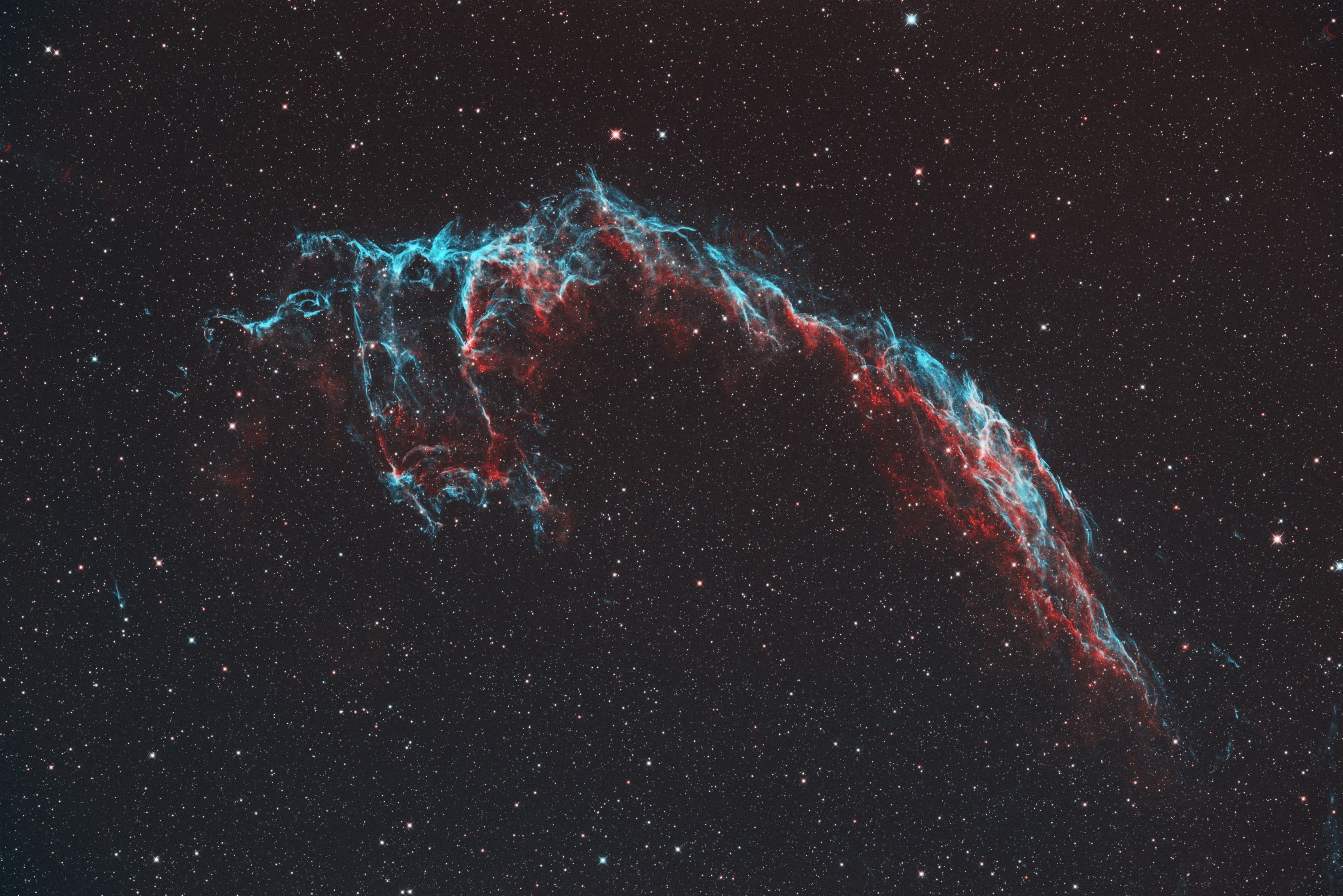 The Eastern Veil Nebula | SHARPSTAR SCA260+ZWO6200mm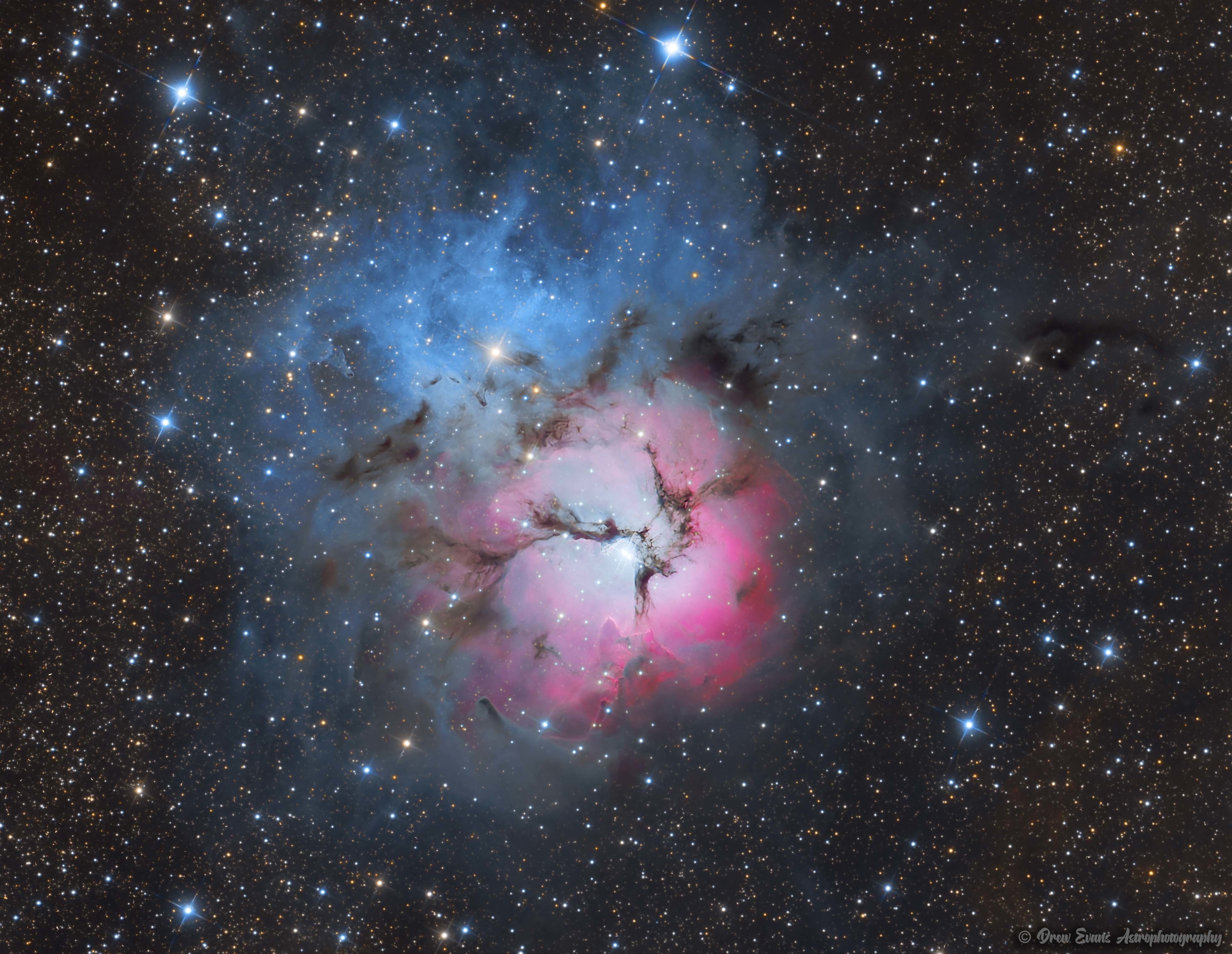 Drew Evans | TRIFID NEBULA - M20 | SHARPSTAR SCA260+ZWO ASI2600MM Pro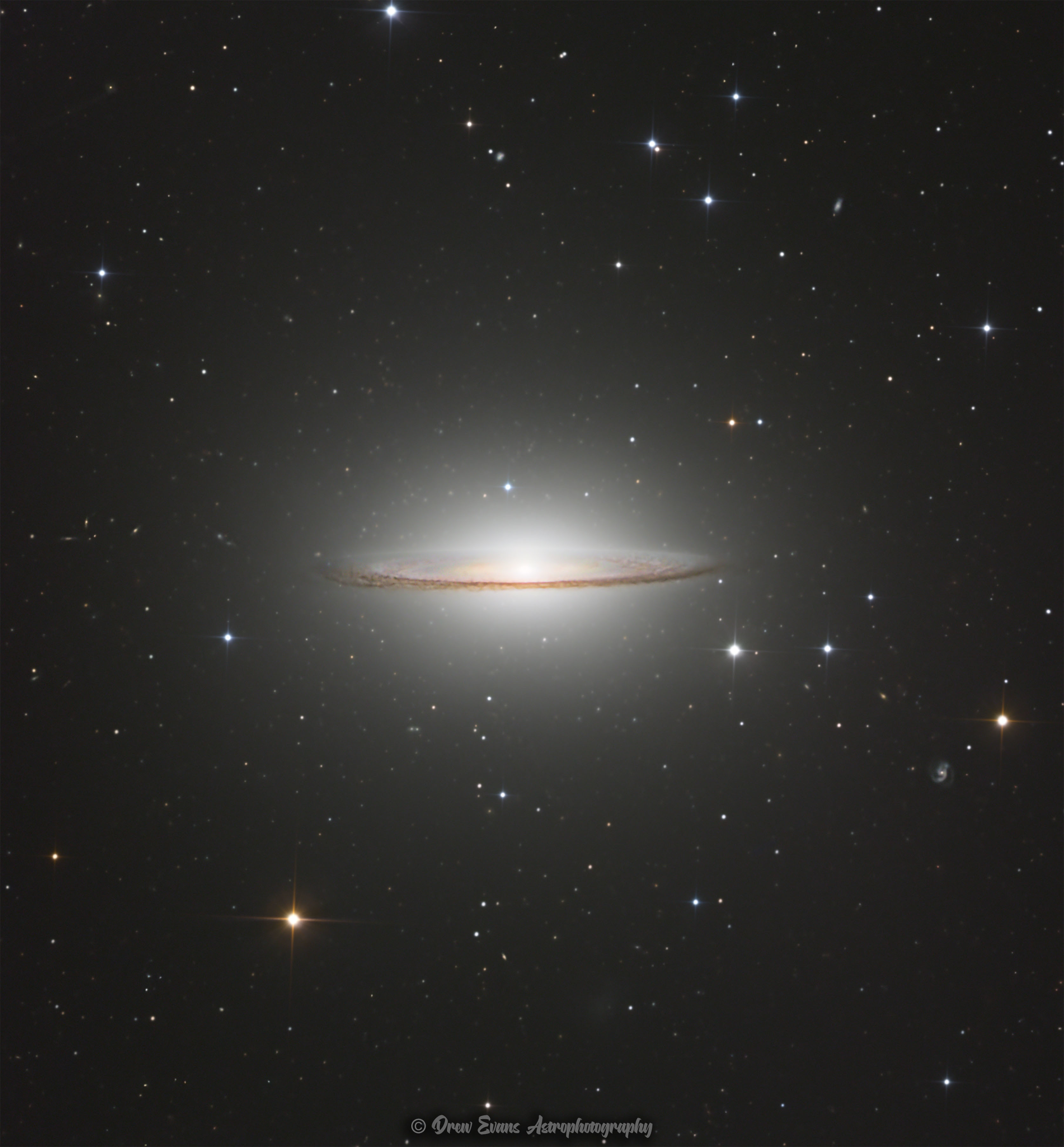 Drew Evans | M104 | SHARPSTAR SCA260+ZWO ASI2600MM Pro